Consumption of dietary omega 3 may lower death risk after heart attack: JACC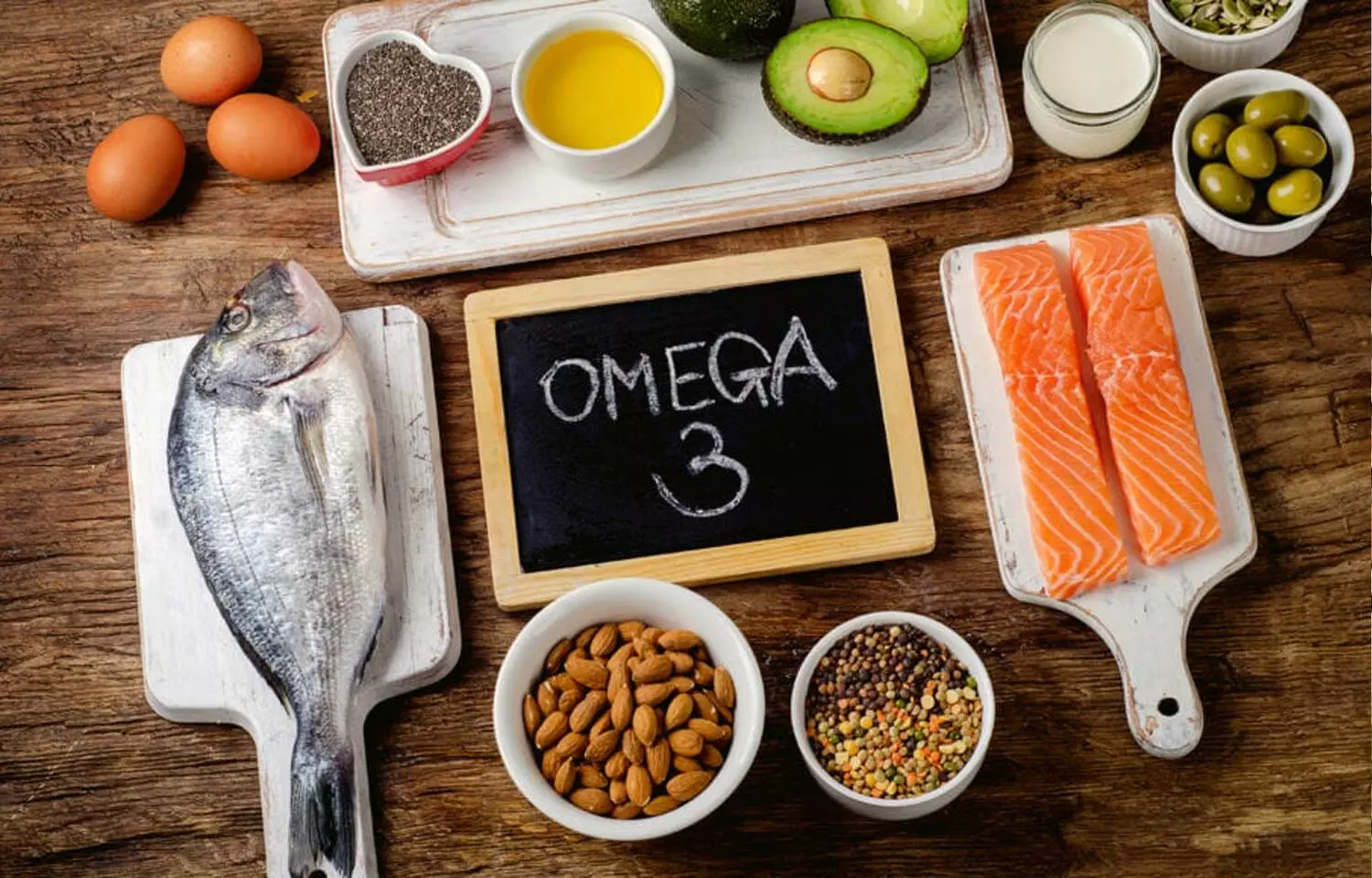 Regularly consuming omega-3, from both animal and vegetable origins, strengthens the heart's membranes thereby helping to reduce the risk of hospital readmission and mortality after a heart attack
SPAIN: Higher levels of circulating omega 3 fatty acids during STEMI lowers the risk of adverse events, suggests a recent study in the Journal of the American College of Cardiology. Thus consuming omega 3 fatty acids enriched food may improve STEMI prognosis in cardiac patients.
The researchers found that that those who showed higher blood levels of alpha-linolenic acid (ALA), were at decreased risk of three-year all-cause mortality. Also, those with higher levels of eicosapentaenoic acid (EPA) were at decreased risk of death or needing hospital readmission for cardiovascular reasons.
This also partly explains why people in countries such as Spain and Japan that consume a high amount of seafood have a lower rate of mortality from coronary artery disease (CAD) despite having a high prevalence of CV risk factors.
CAD is the leading cause of death worldwide. Despite, advances in reperfusion methods secondary cardiovascular (CV) events continue to pose a significant burden beyond the acute-care time period for MI survivors. Therefore, there arises a need for the development of strategies for improving prognosis after MI. Dietary omega-3 eicosapentaenoic acid (EPA), present in seafood especially in fatty fishes, is known to have multiple cardioprotective properties.
The proportion of EPA in serum phosphatidylcholine (PC) mirrors dietary EPA intake during previous weeks. Circulating EPA in ST-segment elevation myocardial infarction (STEMI) relates to smaller infarct size and preserved long-term ventricular function.
Iolanda Lázaro, Instituto de Salud Carlos III, Madrid, Spain, and colleagues determined whether the levels of serum-PC EPA (proxy for marine omega-3 consumption) during STEMI were associated with a lower incidence of all-cause mortality, major adverse cardiovascular events (MACE), and readmission for cardiovascular (CV) causes at 3 years' follow-up. The researchers also explored the association of alpha-linolenic acid with MACE and all-cause mortality.
For the purpose, the authors prospectively included 944 consecutive patients with STEMI (mean age 61 years, 209 women) undergoing primary percutaneous coronary intervention. Serum-PC fatty acids was determined with gas chromatography.
Key findings of the study include:
During follow-up, 211 patients had MACE, 108 died, and 130 were readmitted for CV causes.
A Cox proportional hazards model adjusted for known clinical predictors showed that serum-PC EPA at the time of STEMI was inversely associated with both incident MACE and CV readmission (hazard ratio [HR]: 0.76 and HR: 0.74).
Serum-PC ALA was inversely related to all-cause mortality (HR: 0.65).
"We found that elevated EPA and ALA levels in serum-PC at the time of STEMI related to a lower risk of incident adverse clinical outcomes during a long-term follow-up. Our results support the notion that, for cardiac patients or patients with CV risk factors, consuming sources of marine and vegetable omega-3 fatty acids might serve as an integrative strategy for improving the quality of life and life expectancy in the event they experience a MI," concluded the authors.
The study, "Circulating Omega-3 Fatty Acids and Incident Adverse Events in Patients With Acute Myocardial Infarction," is published in the Journal of the American College of Cardiology.
DOI: https://www.onlinejacc.org/content/76/18/2089
Source : Journal of the American College of Cardiology