Consumption of Tree Nuts Improves Weight Loss and Satiety, Finds Study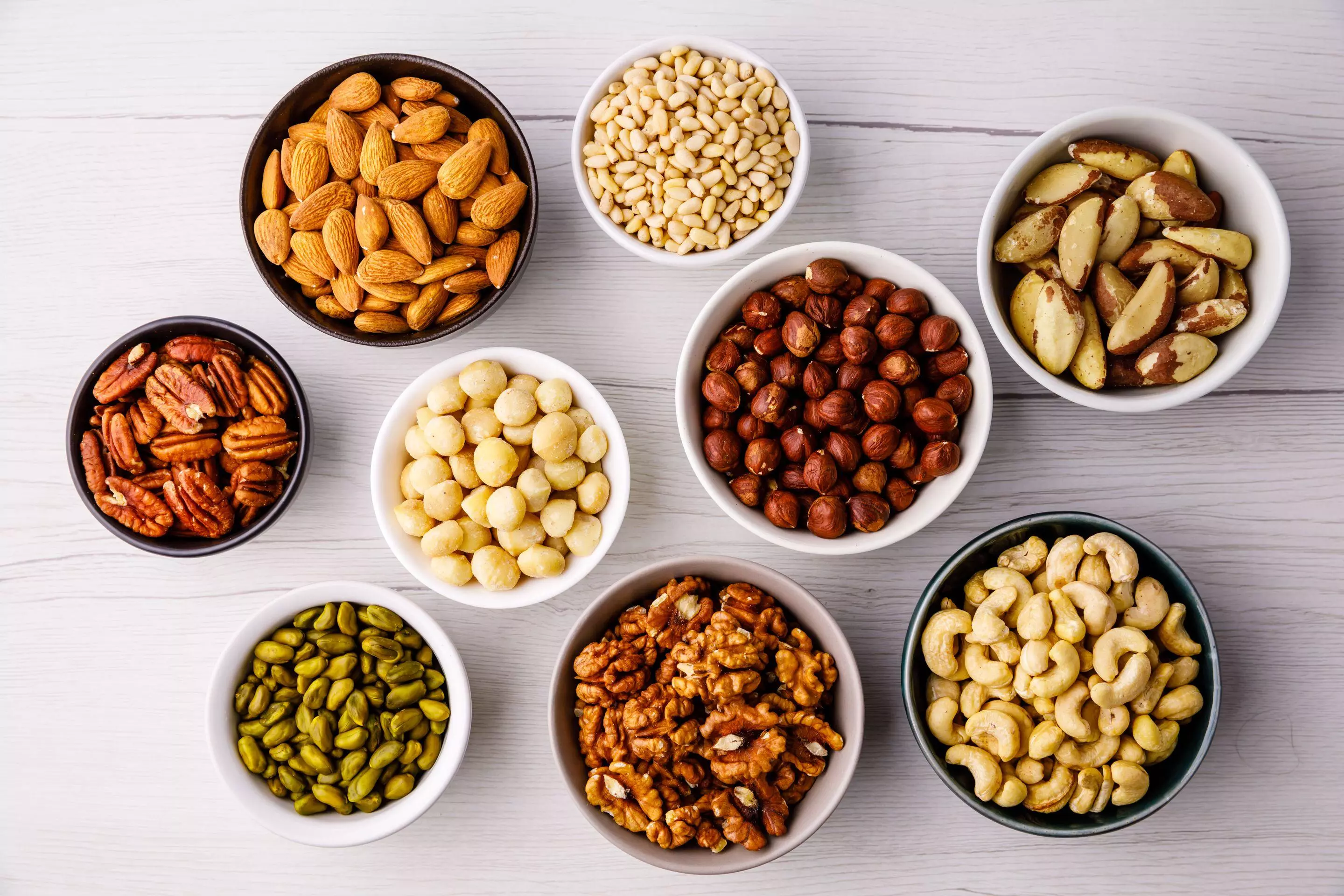 Calorie-controlled diets have routinely been demonstrated to help with both short- and long-term weight reduction in individuals who are overweight or obese. A recent study suggests that mixed tree nuts (MTN) diet significantly improves weight loss and satiety among study participants. The study findings were published in the journal Nutrients on April 19, 2021.

Mixed tree nuts (MTNs) are an excellent source of protein and healthy fat contributing to satiety. However, their relatively high caloric content might not be beneficial in a weight loss diet. Therefore, researchers of the University of California Los Angeles, USA, conducted a study to test whether including MTNs in a weight loss and maintenance program interferes with weight management compared to a refined carbohydrate pretzel snack (PS).
It was 24 weeks, randomized, controlled, two-arm study of 95 overweight individuals. The researchers randomly assigned them to consume1.5 oz of MTNs or PS daily as part of a hypocaloric weight loss diet (−500 kcal) over 12 weeks followed by an isocaloric weight maintenance program for 12 weeks. The major outcome assessed was to determine the effect of daily nut consumption on body weight and composition compared to pretzel intake. The researchers also explored the effect of daily nut consumption on blood pressure, plasma lipids and cholesterol, inflammatory markers, and fatty acids and satiety. All outcome parameters were determined before (baseline) and after 4, 12, and 24 weeks of nut/pretzel consumption.
Key findings of the study were:
Upon evaluation, the researchers found that the participants in both groups experienced significant weight loss (12 weeks: −1.6 and −1.9 and 24 weeks: −1.5 and −1.4 kg) compared to baseline in the MTN and PS groups, respectively.
They observed no difference in weight loss and other outcome parameters between the MTN and PS groups.
However, they noted that the participants in the MTN group had a significant increase in satiety at 24 weeks.
They also noted that both groups had a decrease in diastolic blood pressure at 12 weeks.
They observed a significant drop in heart rate at 4, 12, and 24 weeks among participants in the MTN group.
They found that plasma oleic acid was significantly increased at 12 and 24 weeks in the MTN group but only at 12 weeks in the PS group.
They further observed a significant decrease in plasma MCP-1 at 4 weeks in the MTN group.
The authors concluded, " In summary, participants in both groups lost weight, but only the MTN intervention increased satiety at 24 weeks, enhanced retention, decreased heart rate, and increased serum oleic acid at 24 weeks."
They further added, "Increases in serum oleic acid and a decrease in heart rate following tree nut consumption indicate that there may be other heart health benefits of tree nut consumption as part of a hypocaloric or weight maintenance diet."
For further information:
DOI: https://doi.org/10.3390/nu13051512
Article Source :
Nutrients