Dash diet reduces high BP, improves vascular health in young: Study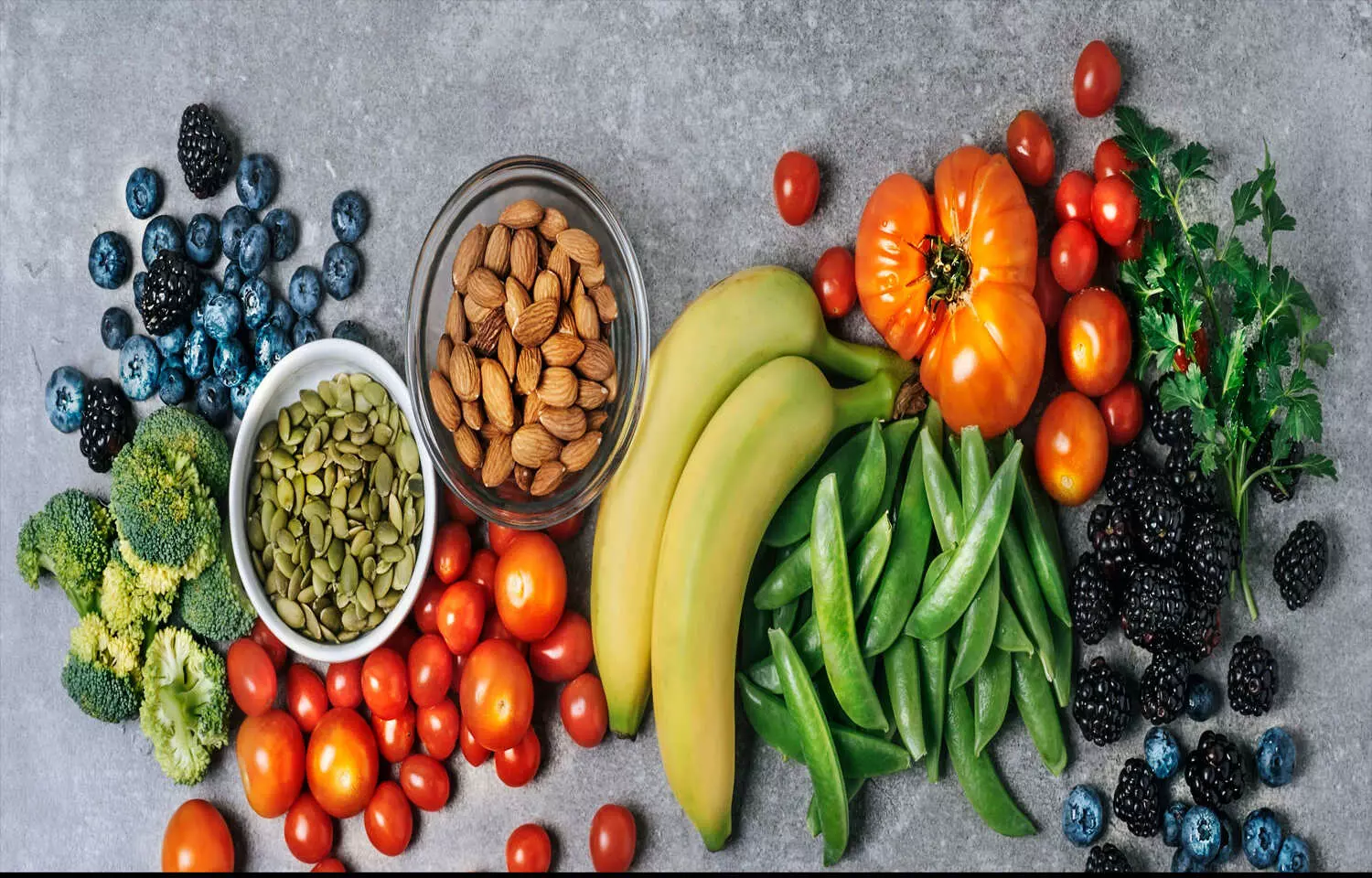 USA: DASH diet can improve high blood pressure (BP) and endothelial function in adolescents with elevated BP and hypertension, reveals a recent study in the journal Hypertension. DASH diet focuses on fruits, vegetables, whole grains and lean meats and is low in added sugars, salt, fat, and red meat. DASH diet is recommended by guidelines for the management of elevated BP.
DASH diet focuses on vegetables, fruits, whole grains and lean meats and is low in salt, added sugars, fat and red meat. Guidelines recommend following a DASH diet to manage elevated BP, which affects about one in 10 adolescents in the U.S., but adherence is low.
According to the study, in adolescents with elevated BP and hypertension, the DASH intervention proved more effective than routine care in longer term improvement in endothelial function and initial systolic BP improvement.
Sarah C. Couch, University of Cincinnati, Cincinnati, OH, and colleagues assessed the post-intervention and 18-month follow-up effects of a 6-month dietary approaches to stop hypertension (DASH)-focused behavioral nutrition intervention initiated in clinic with subsequent telephone and mail contact, on BP and endothelial function in adolescents with elevated BP.
The study included 1559 adolescents (aged 11 to 18 years of age) with newly diagnosed elevated BP or stage 1 hypertension treated at a hospital-based clinic. They were randomized to receive either DASH diet or routine care. DASH diet participants received a take-home manual plus 2 face-to-face counseling sessions at baseline and 3 months with a dietitian regarding the DASH diet, 6 monthly mailings, and 8 weekly and then 7 biweekly telephone calls focused on behavioral strategies to promote DASH adherence. Routine care participants received nutrition counseling with a dietitian consistent with pediatric guidelines established by the National High Blood Pressure Education Program.
Outcomes, measured pre- and post-intervention and at 18-months follow-up, included change in BP, change in brachial artery flow-mediated dilation, and change in DASH score based on 3-day diet recalls.
The researchers found that those who received DASH diet versus routine care had a greater improvement in systolic BP (–2.7 mm Hg), flow-mediated dilation (2.5%), and DASH score (13.3 points) from baseline to post-treatment and a greater improvement in flow-mediated dilation (3.1%) and DASH score (7.4 points) to 18 months.
The study, "Dietary Approaches to Stop Hypertension Dietary Intervention Improves Blood Pressure and Vascular Health in Youth With Elevated Blood Pressure," is published in the journal Hypertension.
DOI: https://www.ahajournals.org/doi/10.1161/HYPERTENSIONAHA.120.16156
Source : journal Hypertension