Eating pistachios may lower high BP and effect weight loss, finds study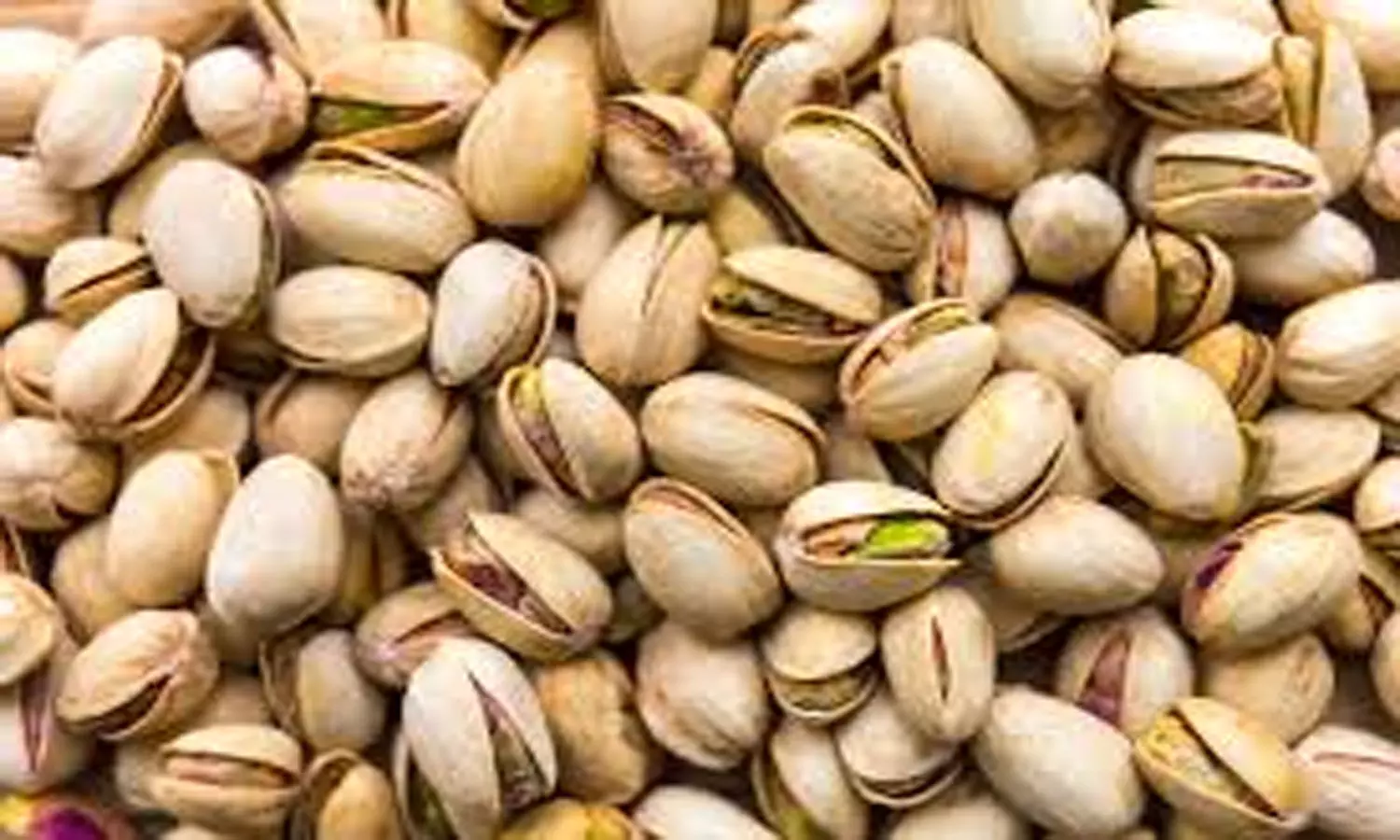 USA: Regular consumption of pistachios can lead to weight loss and can also help in controlling blood pressure (BP), suggests a recent study in the journal Nutrients.

Nuts are known to be not only energy-dense but also nutrient-dense. They are rich in protein, micronutrients, and fiber and low in saturated fatty acids. Thus, they form a part of a healthy dietary pattern. Previous studies have shown regular consumption of nuts to be associated with reduced likelihood of weight gain in adulthood and lower body mass index (BMI). Nuts can displace other foods in the diet, and thus, promote a healthier dietary pattern
Pistachios have the highest levels of lutein, beta-carotene, phytosterols, potassium, vitamin K, and gamma-tocopherol compared to other nuts. Only a few previous studies have examined the effects of prescribing pistachios on body weight and dietary intake of free-living subjects. And, only one of these studies was in a context of weight loss intervention that specifically targeted overweight and obese patients.
The purpose of this study by Cheryl L. Rock, University of California, San Diego, CA, USA, and colleagues was to examine the effect of pistachio nut consumption in overweight/obese adults.
This randomized study enrolled 100 non-diabetic overweight/obese adults. They were assigned to a 4-month behavioral weight loss intervention only group (controls) or also prescribed 1.5 oz/day (42 g/day) of pistachios (pistachio group). Outcomes were changes in body weight, cardiometabolic factors, and dietary intake.
Key findings of the study include:
Percent weight change was similar in the two groups (−5.1 [0.5] (mean [SE])% in the control group and −4.9 [0.6]% in the pistachio group, and body mass index (BMI) and waist circumference were reduced in both groups.
The pistachio group (but not the control group) exhibited a significant reduction in both systolic and diastolic blood pressure.
Plasma alpha-carotene, beta-carotene, and lutein concentrations increased significantly in the pistachio group..
Pistachio consumption was associated with increased dietary fiber intake and decreased consumption of sweets.
Regular consumption of pistachios was associated with a comparable degree of weight loss, and similar reductions in BMI and waist circumference, in overweight/obese men and women compared to controls, and favorable changes in the diet, in the context of a behavioral weight loss intervention.
"Pistachios are a nutrient-dense tree nut that can contribute to a healthy dietary pattern and weight reduction, in the context of an energy-restricted diet in a behavioral intervention, and may confer additional health benefits such as a reduction in systolic and diastolic blood pressure," wrote the authors.

"Additionally, regular pistachio consumption is associated with healthful shifts in dietary intake and food choices, including increased dietary fiber, decreased consumption of sweets, and a more favorable ratio of poly-and monounsaturated fatty acids to saturated fatty acids," they added.
The study, "Effects of Pistachio Consumption in a Behavioral Weight Loss Intervention on Weight Change, Cardiometabolic Factors, and Dietary Intake," is published in the journal Nutrients.
Source : journal Nutrients