High protein diet suppresses hunger, improves insulin sensitivity and cardiac function: Study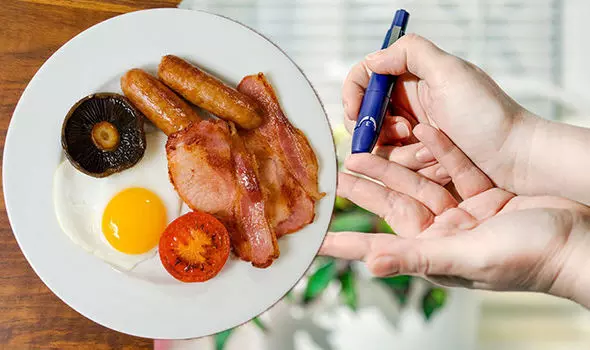 A recent study published in the Nutrition, Metabolism & Cardiovascular Disease explains the association of High Protein Diet and Prediabetes Remission and its positive effects in Incretins and cardiovascular risk factors.

High Protein diets may be associated with endocrine responses that favour improved metabolic outcomes. Protein diets have been known to provide greater satiety and reduced energy intake than carbohydrate diets, but definite long-term studies are sparse. Remission of pre-diabetes to normal is an important health concern which has had little success in the past. Researchers of University of Tennessee Health Science Center, USA studied the response to High Protein (HP) versus High Carbohydrate (HC) Diets in terms of incretin hormones GLP-1 (glucagon‐like peptide‐1) and GIP( glucose‐dependent insulinotropic polypepide), the hunger hormone ghrelin and BNP(Brain natriuretic peptide), which is associated with cardiac function. They sought to determine that HP diets induce more pronounced release of glucose-lowering hormones, suppress hunger and improve cardiac function.
It was a prospective, randomized study on 24 men and women with prediabetes (HbA1c, 5.7%-6.4%) and BMI between 30 kg/m² and 55 kg/m². They were randomly assigned to either a High Protein(HP)(n=12) or High Carbohydrate(HC)(n=12) diet for 6 months with all food provided. High Protein Diet comprises 30% Kcals from protein, 40% Kcals from carbohydrate (CHO) and 30% Kcals from fat. High carbohydrate diet comprises 15% Kcals from protein, 55% Kcals from CHO and 30% Kcals from fat. Researchers performed a mixed-meal tolerance test (MTT) and oral glucose tolerance test (OGTT) to measure GLP-1, GIP, Ghrelin, BNP, insulin and glucose levels at baseline and 6 months on the respective diets.
At 6 months researchers observed patients in HP diet had 100% remission of prediabetes compared to only 33% on the HC diet with similar weight loss. They observed patients in HP diet had a greater increase in incretin hormone (GLP-1, GIP) levels and experienced a significant decrease in BNP and ghrelin levels.
These findings imply that HP diet increases incretin levels which may partially improve insulin sensitivity and β cell function and results of ghrelin levels show the greater effectiveness of the HP diet in attenuating hunger when compared with the HC diet. In addition, the researchers also noted significant improvements in BNP and other Cardiovascular risk factors, metabolic parameters and oxidative stress, in comparison with the HC diet.
For further information:
DOI:https://doi.org/10.1016/j.numecd.2020.11.027
Article Source :
Nutrition, Metabolism & Cardiovascular Disease