Intermittent Fasting Diets Promote clinically significant Weight Loss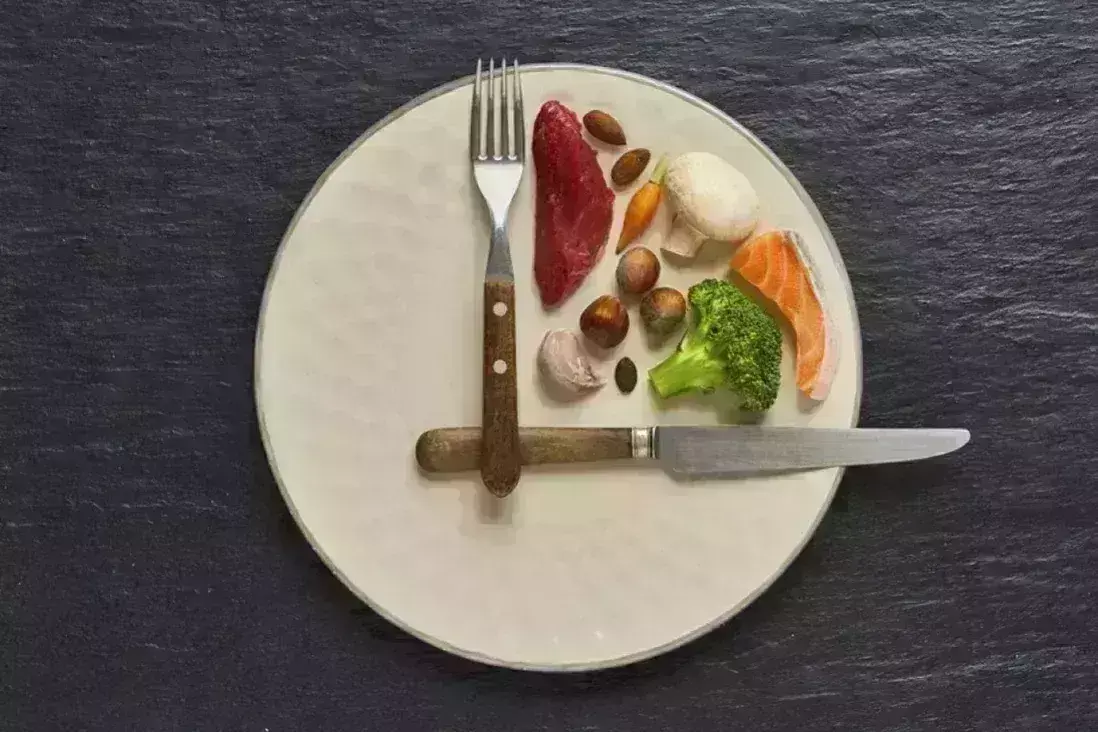 Intermittent fasting diets have become very popular in the past few years, as they can produce clinically significant weight loss. In a recent review, researchers reported that the degree of weight loss achieved with intermittent fasting is on a par with that achieved with traditional dieting approaches (daily calorie restriction). The study findings were published in the journal Nature Reviews Endocrinology on February 22, 2022.

Evidence is accumulating that eating in 6 hours and fasting for 18 hours can trigger a metabolic switch from glucose-based to ketone-based energy, with increased stress resistance, increased longevity, and a decreased incidence of diseases, including cancer and obesity.
The most studied forms of intermittent fasting include alternate-day fasting (0–500 kcal per 'fast day' alternating with ad libitum intake on 'feast days'); the 5:2 diet (two fast days and five feast days per week) and time-restricted eating (only eating within a prescribed window of time each day). However, only a few studies have examined the health benefits of these diets in humans. Therefore, Dr Krista A. Varady and her team conducted a study to summarize these preliminary findings and give insights into the effects of intermittent fasting on body weight and risk factors for cardiometabolic diseases in humans. They also assessed the safety of these regimens and offers some practical advice for how to incorporate intermittent fasting diets into everyday life.
In this analysis, the researcher three main forms of intermittent fasting from 21 studies:
Alternate-day fasting — consuming 0-500 calories on alternating feast days; the 5:2 diet
Two fast days and five feast days per week; and time-restricted eating
Eating only during a prescribed time window each day.
Key findings of the study:
The researchers reported that the three main forms of intermittent fasting produced mild to moderate weight loss (3–8% loss from baseline) over short durations (8–12 weeks).
They found that the degree of weight loss achieved with intermittent fasting is equivalent to traditional dieting approaches (daily calorie restriction).
They observed that intermittent fasting improves cardiometabolic risk factors such as blood pressure, levels of LDL cholesterol and triglycerides, insulin resistance and HbA1c, while others show no benefit on these parameters.
They noted that Intermittent fasting is generally safe and produces few gastrointestinal, neurological, hormonal or metabolic adverse effects.
Practical Recommendations:
The researchers advised planning on a one- or two-week adjustment to fasting. They warned about the incidence of headaches that are common but noted that it can subside with increased water intake.
They encouraged patients to consume plenty of fruits, vegetables, and whole grains to boost their fibre and micronutrient intake.
On fasting days, they recommend consuming at least 50 g of lean protein to help control hunger and prevent excessive loss of lean mass.
Areas to be focused, while on intermittent fasting:
They advised clinicians to look for adverse effects during the first three months of the diet.
They recommend monitoring patients for deficiencies in vitamin D, vitamin B12, and electrolytes, as well as for changes in medications for blood pressure, lipids, and glucose that may be needed if patients lose weight.
They further recommend patients participate in behavioural change programs to help achieve long-term weight management.
"We really do need long-term data to see if people can do intermittent fasting for the long term," Varady said. "I get lots of emails from people saying that they have been on the diet for 10 to 15 years, and it reversed their Type 2 diabetes, and they lost 60 pounds, and it was the only diet they could stick-to. That is always nice to hear, but we need actual data to support that."
For further information:
DOI: https://doi.org/10.1038/s41574-022-00638-x
Keywords: Intermittent fasting diets, alternate day fasting, fast day, feast day, eating pattern, traditional dieting approach, blood pressure, levels of LDL cholesterol, triglycerides, insulin resistance, HbA1c, Few adverse events, Nature Reviews Endocrinology
Article Source :
Nature Reviews Endocrinology Medical Dialogues Bureau consists of a team of passionate medical/scientific writers, led by doctors and healthcare researchers.  Our team efforts to bring you updated and timely news about the important happenings of the medical and healthcare sector. Our editorial team can be reached at editorial@medicaldialogues.in.