Liraglutide with lifestyle modification Effectively lowers Body weight and blood sugar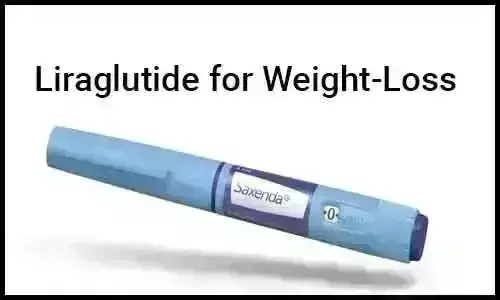 In real-world settings in Korea, researchers have found that Liraglutide 3mg effectively reduces body weight without causing adverse events. The study findings were published in the International Journal of Obesity on January 20, 2021.

Results from clinical trials repeatedly demonstrated the ability of glucagon-like peptide‐1 (GLP‐1) analogues to induce weight loss. As a result, liraglutide was also developed as a weight loss agent and, its 3.0 mg daily dose has shown encouraging results in multiple phase III clinical trials. Dr Jung Ha Park and his team conducted a study to evaluate the efficacy and safety of liraglutide 3 mg daily in combination with diet and exercise 2, 4, and 6 months after initiation in real-world settings in Korea.
The researchers evaluated the body weight and BMI at 2, 4, and 6 months after treatment initiation with liraglutide in 769 participants recruited from 10 sites in Korea. Among 769 participants, 672 were in the 2-month group, 427 were in the 4-month group, and 219 were in the 6-month group. They compared the body weight and BMI of 2, 4, and 6 months with baseline values.
Key findings of the study were:
The baseline mean ± standard deviation of BMI and body weight were 32.2 ± 5.1 kg/m2, and 87.5 ± 18.8 kg, respectively.
Upon analysis, they found that body weight and BMI decreased after initiation of liraglutide treatment:
◊ −2.94 kg and −1.08 kg/m2 at 2 months;
◊ −4.23 kg and −1.55 kg/m2 at 4 months, and
◊ −5.14 kg and −1.89 kg/m2 at 6 months.
In the 6-month cohort, they found that 52.5% and 18.3% of subjects lost ≥5% and ≥10% of body weight, respectively.
After 6 months, they observed a significant decrease in the systolic and diastolic blood pressure by 3.90 and 1.93 mmHg.
Among patients with diabetes mellitus, they found a significant decrease in HbA1c and fasting glucose levels by 1.14% and 27.8 mg/dl.
The common adverse events reported were nausea (20.8%), vomiting (5.2%), diarrhoea (2.5%), and skin rash (3.6%).
Documented reasons for discontinuation of treatment were: lack of effect (4.4%), adverse events (4.3%), and high cost (3.1%).
The authors concluded, "In real-world settings in Korea, daily treatment with liraglutide 3 mg was associated with clinically meaningful weight loss without serious adverse events."
For further information:
Article Source :
 International Journal of Obesity