Mediterranean Diet evaluated best by experts for 2021 in new rating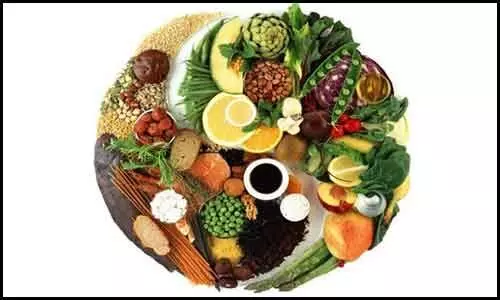 USA:The U.S. News and World Report's annual ranking has named the Mediterranean diet as the best overall diet for 2021 for the fourth year in the row.The dietary habits 9 of the Mediterranean region was chosen as it is easy to follow, evidence-based, and nutritionally balanced.
There is no certain diet plan for the Mediterranean diet and it focuses on the consumption of whole foods mainly fruits, vegetables, whole grains, nuts, seeds, beans, olive oil, herbs and whole grains.
According to the report, Mediterranean Diet is the best diet for 2021 for losing weight and improving overall health. The Mediterranean Diet was followed by DASH (Dietary Approaches to Stop Hypertension) diet (#2) and the Flexitarian diet (a mostly vegetarian diet) (tied for #2) in the list of best diet overall for 2021.
The other diets that made entry into the list included WW (formerly Weight Watchers) Diet (#4), the Mayo Clinic Diet (#5), the MIND (Mediterranean-DASH Intervention for Neurodegenerative Delay) Diet (tied for #5), the TLC (Therapeutic Lifestyles Changes) Diet (created by the National Institute of Health's National Cholesterol Education Program; tied for #5), and the Volumetrics Diet (food is divided into categories based on energy density; tied for #5).
An expert panel consisting of Louis Aronne, Sanford I. Weill Professor of Metabolic Research at Weill-Cornell Medical College, and colleagues evaluated and ranked 39 diets. To be top-rated, a diet had to be safe, relatively easy to follow, nutritious and effective for weight loss. It also had to be stellar at preventing diabetes and heart disease.
Diets that made the bottom of the list included the Modified Keto Diet (a less drastic version of the Keto Diet; #35), the Whole30 Diet (#35), the GAPS (Gut and Psychology Syndrome) Diet (a complicated elimination diet; #37), the Keto Diet (#37), and the Dukan Diet (#39), which the experts thought was too restrictive, difficult to follow, and unlikely to result in long-term success.

For diabetes prevention and management, the Flexitarian Diet (tied for #1), the Mediterranean Diet (tied for #1), the DASH Diet (tied for #3), the Mayo Clinic Diet (tied for #3), and the Vegan Diet (tied for #3) were at the top of the list, while the DASH Diet (tied for #1), the Mediterranean Diet (tied for #1) and the Ornish Diet (#1) were voted best heart-healthy diets.

For losing weight faster, the experts chose the HMR (Health Maintenance Resources) Program (delivered meal replacement; #1), the Atkins Diet (tied for #2), and the WW Diet (tied for #2).
Reference: U.S. News' 39 Best Diets Overall
Source : US News and World Report