Swank and Wahls diet tied to improved fatigue, cognition in multiple sclerosis: Study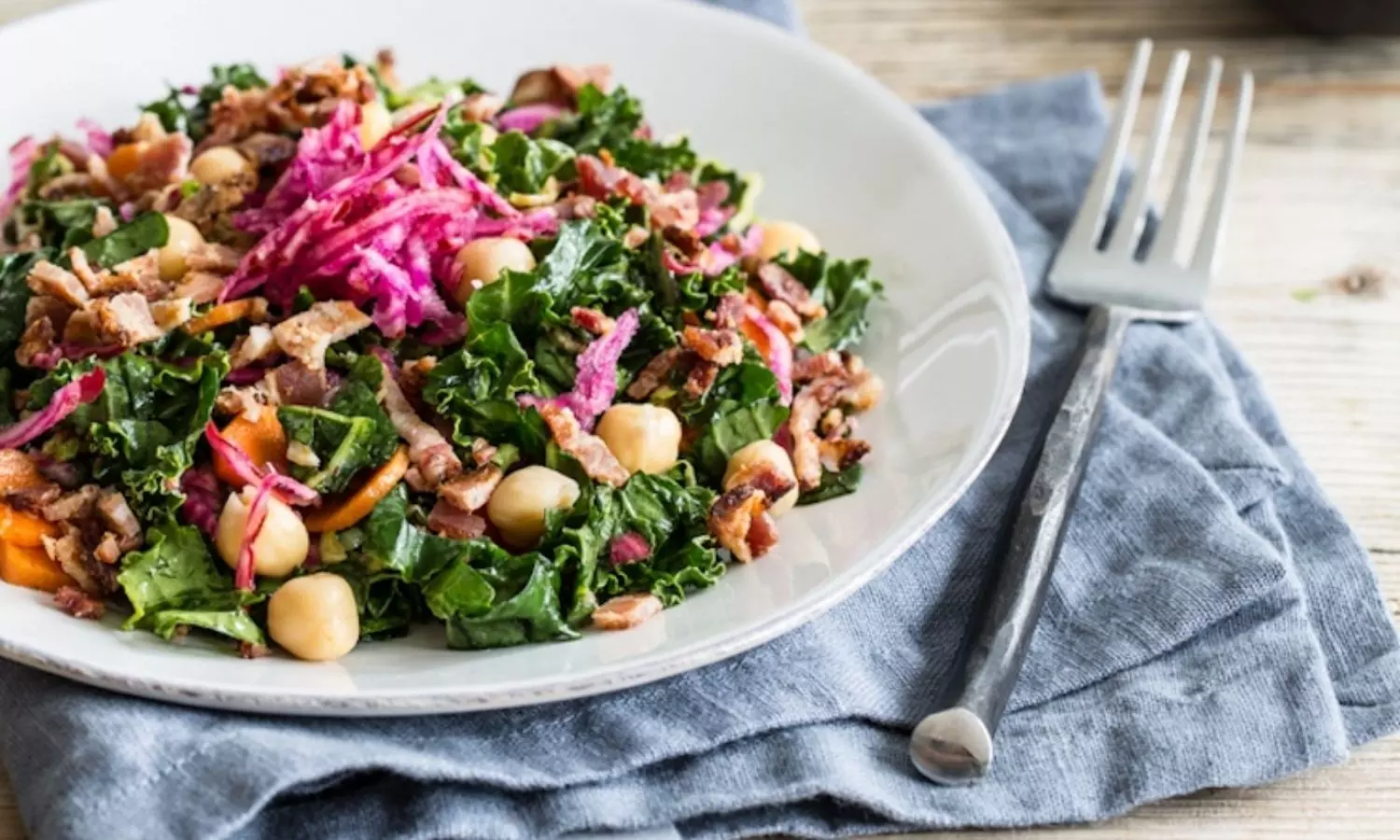 USA: A recent study has shown a Paleolithic elimination diet (Wahls diet) or a low-saturated-fat diet (Swank diet) to be associated with improved cognition, quality of life, and reduced fatigue in patients with relapsing-remitting multiple sclerosis (RRMS).
The results of the study were presented at the Consortium of Multiple Sclerosis Centers (CMSC) 2021 annual meeting and published online in the journal Multiple Sclerosis Journal – Experimental, Translational and Clinical (MSJ-ETC).
"The findings from this trial confirm those of preliminary trials that the Wahls and Swank diets are associated with significant reductions in fatigue and improvements in QoL among RRMS participants," Tyler J Titcomb, University of Iowa, Iowa City, IA, USA, and colleagues wrote in the journal. "In both diet groups, between 1/2 to 3/4 of participants reported clinically meaningful reductions in fatigue, depending on the scale used, at 12 weeks and were maintained by most individuals at 24 weeks despite receiving no active RD support in the final 12 weeks."
Multiple sclerosis (MS) is a potentially disabling disease of the brain and spinal cord (central nervous system) in which the immune system attacks myelin -- a protective sheath that covers nerve fibers and causes communication problems between the brain and the rest of the body. It is associated with increased disability and reduced quality of life (QoL). There is limited efficacy of the pharmacological treatment options for MS-related fatigue; thus, many individuals with MS seek non-pharmacologic therapies to reduce their fatigue burden.
Against the above background, Dr. Titcomb and the team aimed to compare the effect of the modified Paleolithic elimination (Wahls) and low-saturated fat (Swank) diets in relapsing-remitting MS (RRMS).
The study included 87 people with RRMS. They were randomized to the Swank or Wahls diets in a parallel-group clinical trial consisting of four time points: 1) run-in, 2) baseline, 3) 12-weeks, and 4) 24-weeks. 77 participants completed 12 weeks and 72 completed 24 weeks.
Based on the study, the researchers found the following:
The 12-week change from baseline in fatigue was -0.94 ± 0.18 (FSS) and -9.87 ± 1.93 (MFIS) for Swank, and -0.71 ± 0.24 (FSS) and -14.41 ± 2.22 (MFIS) for Wahls.
Physical MSQoL scores improved by 6.04 ± 2.18 for Swank and by 14.5 ± 2.63 for Wahls.
Mental MSQoL scores improved by 11.3 ± at 2.79 for Wahls while the Swank did not change (3.85 ± 2.63).
Neither group showed significant changes in 6-minute walking distance at 12 weeks.
All outcomes were maintained or further improved at 24 weeks.
The researchers concluded, "both diets were associated with clinically meaningful within-group reductions in fatigue and improvements in QoL."
Reference:
Wahls TL, Titcomb TJ, Bisht B, et al. Impact of the Swank and Wahls elimination dietary interventions on fatigue and quality of life in relapsing-remitting multiple sclerosis: The WAVES randomized parallel-arm clinical trial. Multiple Sclerosis Journal - Experimental, Translational and Clinical. July 2021. doi:10.1177/20552173211035399
Source : Multiple Sclerosis Journal – Experimental, Translational and Clinical