Discharge fit patients from Mental Hospitals: SC to state governments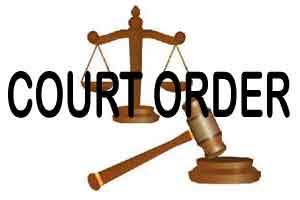 New Delhi: The Supreme Court issued notice to six states on a PIL seeking discharge of more than 300 patients who have been cured of their mental ailments but are still lodged in hospitals with those under treatment.
The bench of Chief Justice T.S. Thkaur and Justice A.M. Khanwilkar issued notice to West Bengal, Kerala, Uttar Pradesh, Rajasthan, Jammu and Kashmir, and Meghalaya on a Public Interest Litigation (PIL) by advocate Gaurav Kumar Bansal. The notices are returnable in six weeks.
The petitioner said his plea is based on the information he has accessed through RTIs and by way of his personal visits to some of the hospitals.
Giving the break-up of the patients whose mental health has been restored and are fit to be discharged, Bansal told the court that at the mental hospital in Varanasi there are 29 persons who are absolutely normal and fit to be discharged; in Jaipur hospital there are 41 persons (23 male and 18 women); in Meghalaya six; in Purulia and Lumbnini Park Hospital in West Bengal there are 29 and 78 persons, respectively; and in Kozhikode 86.
"It is crystal clear" that the (mentally restored) poor people are residing in the mental hospitals along with the mentally ill persons and the tragedy is that there is no one to hear their grievances," the petitioner said.
Seeking the discharge of these cured people, Bansal said they were living in pathetic conditions with mentally ill patients.
The petitioner also sought the framing of guidelines for the relief and rehabilitation of the patients who have become normal.
Referring to his interaction with those who have been cured at the Bareilly hospital, Bansal said he visited one of the wards in the hospital which had two rooms adjacent to each other and in each room there were around 20 mentally ill patients.
"What was disturbing was that along with mentally sick patients, the patients who are absolutely normal and fit to be discharged are also living," he said in his petition.
Bansal said some of the women whose mental health has been restored now, are in Bareilly hospital since 1982, 1984 and the 1990s.