Dismissed: Supreme Court refuses to entertain plea demanding Security of Doctors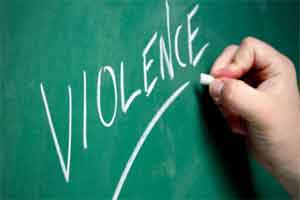 New Delhi: What may come as a setback to the medical fraternity, the Supreme Court has refused to entertain a petition seeking direction for the safety and security of doctors in government hospitals across the country.
"Having heard counsel for the petitioner and on perusing the relevant material, we are not inclined to entertain the present writ petition and the same is accordingly dismissed. Pending interlocutory applications, if any, shall stand disposed of," a bench comprising Chief Justice Ranjan Gogoi and Justice Deepak Gupta said.
The plea was filed last month by an advocate in the wake of protests by doctors in West Bengal against the assault on their colleagues, allegedly by the relatives of a patient, who died on June 10 at NRS Medical college and hospital.
Medical Dialogues had earlier reported that following the death of a 75-year-old patient at the institute, the patient's family had attacked the treating doctors accusing them of medical negligence.
According to the eyewitnesses, the mob of around 150 persons arrived at the medical facility on bikes armed with bricks, sticks and glass shards and charged against the doctors and dragged the hapless junior doctors to the main gate and assaulted them heinously. Then the mob allegedly started raining bricks at the doctors.
During the brutal clash, a junior doctor suffered a depressed fracture in the right frontal lobe of the skull and was admitted in the ICU. Two doctors had sustained injuries on the eyes.
In response to the assault; the doctors at the medical college went on a strike which has now spread to other medical colleges and hospitals.
Taking the last resort to fight back against such violent attacks, nationwide protests were launched by the doctors. Many of them called for a shut down coming forward rightfully demanding adequate security at the workplace.
Read Also: Lack of Respect for Doctors: Dented Skull of Medico shows whats WRONG with Indian healthcare
The apex court had earlier deferred the hearing saying since doctors have called off their strike in West Bengal and other states, there is no urgency to hear the matter.
Also read:-Not against Protection To Doctors, but need to look at larger Picture: SC defers hearing on Doctor Security Issue
Now, the apex court stated that the petitioner has made some interesting averments in the plea that as per the study conducted by IMA, more than 75 percent of doctors across the country have faced some form of violence and 50 per cent violent incidents took place in the Intensive Care Unit of hospitals but "we are not inclined to entertain it".
The petition had also sought directions to Union ministries of home affairs and health and West Bengal to depute government-appointed security personnel at all state-run hospitals to ensure safety and security of doctors.
Also read:- Delhi: Consider demand of security to doctors on duty, Satyendar Jain directs Health Secretary