Doctor attacked inside operation theatre, 2 arrested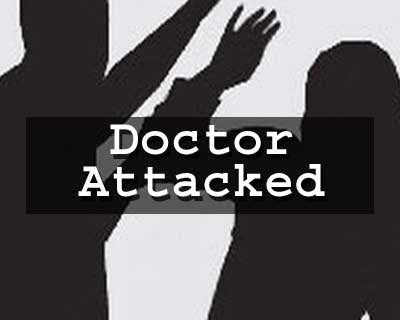 Sambalpur: The Burla police today arrested two attendants of a patient undergoing treatment at a nursing home for attacking a doctor inside the operation theatre (OT).
The patient from Rengalbeda area of Jharsuguda district was under treatment in the nursing home with head injury in a road accident.
Alleging that the doctor was deliberately delaying the discharge of the patient from the Nursing Home, the attendants forcefully entered the Operation Theatre and attacked Dr. A S Pattjoshi.
The PG students and other the staff present in the Operation Theatre protested the action of the youths and saved the doctor.
Read Also: Mob Attack at Safdarjung Hospital Emergency Room; FORDA demand Protection
The PG students caught one Jhasketan Rout while others managed to flee from the spot.
Hospital superintendent Dr. Lalmohan Nayak lodged an FIR with the Burla police station and police arrested two attendants who attacked the doctor on duty inside the hospital.
"The two accused youths will be forwarded to court," SDPO SR Mohapatra said.
Read Also: Tamil Nadu Medical College: Man Attacks Doctors after Father Dies, Triggers Protest