Doctor decapitates baby's head during birth in Pak's Quetta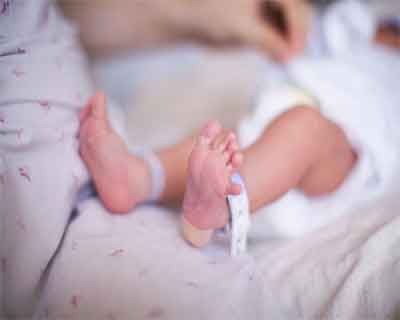 Karachi:  In a shocking incident, a female doctor mistakenly decapitated a baby, leaving the body inside the mother's womb and its head in her hands during childbirth in a private hospital in southwestern Pakistan, a media report said today.
The body, however, was later removed through surgical operation in a civil hospital in Quetta, the capital of Balochistan province, the Express Tribune reported.
Abdul Nasir claimed that he took his wife to Dr Alia Naz Taran's private clinic yesterday. The doctor demanded Rs 10,000 for the delivery and also ensured that it would be normal without any complications, the paper said.
He claimed that the doctor ripped apart the head and body of the newborn, it added.
The father also said that after the baby's maimed body was left inside the mother's womb, the doctor advised him to take his wife to the civil hospital. The body was taken out of the mother's womb following surgical procedure at the civil hospital.
He said the staff of the private hospital refused to give him a medical report.
Citing its sources, the paper said that the accused doctor is also working as the deputy district health officer.
Balochistan's Caretaker Chief Minister Alauddin Marri has ordered a high-level probe into the incident.
Health Minister Faiz Kakar said that he was going to civil hospital in person to investigate the after which strict legal action will be taken against those found responsible.