"Doctor" held for labourer's death due to injection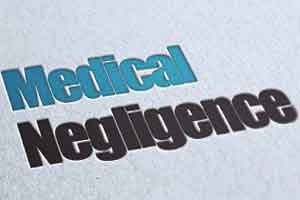 Mumbai: A 25-year-old patient allegedly died due to infection caused by an injection given to him by a "doctor" who was later arrested, police said.
Pradip Aananda Jadhav, a daily wage worker, visited the clinic of "doctor" Shahbaz Alam Siddhiqui (36) at Deonar in eastern suburbs on November 5 as he was suffering from fever, a police official said.
Alam administered an injection to Jadhav and sent him home. But, next day he again went to Alam with a complaint of pain at the spot where injection was administered, he said.
The doctor told him not to worry and that the pain will go away in a few days. But Jadhav's condition did not improve, the official said.
On November 8, Jadhav was taken to civic-run hospitals but they did not admit him as his condition from the infection had worsened, he said.
He was rejected by at least three civic hospitals and was lastly taken to the KEM Hospital in Parel, Central Mumbai, where he was declared dead before admission, the official said.
An investigation revealed Jadhav's death was caused allegedly due to the wrong injection is given by Alam, said senior Inspector Datta Shinde of the Deonar Police Station.
Police also found Alam did not have any medical degree, he said.
Police registered an offence against Alam and arrested him yesterday, Shinde said.