Doctor Insta to enter India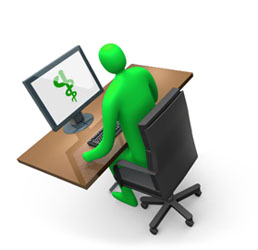 Doctor Insta, India, a video-medicine company has announced its entry plan into the Indian market. Doctor Insta enters the promising
healthcare
technology services companies in India, and can be accessed via any smartphone (Android or iOS) and through the Web.
It will soon make available its services in India, with an aim to bridge the gap between doctors and patients through a sustained
digital
platform. This platform will work across different medical fields such as General Medicine, Paediatrics, Diet & Nutrition and Psychology to connect the doctors with the patients.
For the same purpose, Doctor Insta has strategic alliances with online pharmacies and diagnostic labs to provide the patient-centric services.  Such a service will provide an opportunity for patients to lead a healthy lifestyle, and also increase their productivity by implementing infection control.
As reported by the company, through video/audio, the highly educated and trained doctors at Doctor Insta can look, listen and engage with the patients to diagnose and to offer effective treatment in 15-30 minutes, thus saving three to four hours of ones' time. Since users can consult doctors in the privacy of their home/office, one doesn't have to deal with getting any new infection or social stigma (in specialties like Psychology, Sexology). Doctor Insta also has an electronic Patient Record Management (ePRM) to retain patient health history and diagnosis for the rest of one's life.
Through its platform, Doctor Insta aims to bridge the gap between doctors and patients and enable people to lead a healthier life. Users of the service get 24x7x365 access to healthcare service at standard price. The service has strategic alliances with
Online Pharmacies
and Diagnostic Labs to provide users one-stop solution for their healthcare needs.
Speaking at the launch, Amit Munjal, co-founder and CEO, Doctor Insta said, "I want everyone in India to have access to quality healthcare anytime of the day and anywhere they want. I really hope that by providing instant ealthcare access, we can increase average Indian's lifespan by 10 years and productivity of the nation by 15-20%. I take great pride in the fact that Doctor Insta is a triple bottom line company with positive impact on People (Better Health) and Planet first (Lower Carbon Footprint) & then Profits for the investors".