Doctor Kidnapping by Ola driver: Principal accused arrested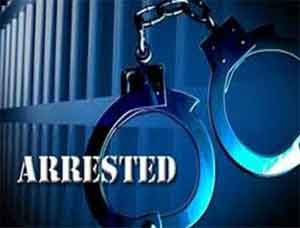 New Delhi: Two brothers, who were allegedly involved in kidnapping of a doctor by an Ola cab driver and demanding a ransom of Rs 5 crore from the taxi aggregator, were arrested following a brief shootout in Uttar Pradesh's Meerut, police said.
Shrikant Gaur, who practises at a hospital in east Delhi, was kidnapped on July 6 from Preet Vihar while travelling in a cab. After kidnapping him, the abductors demanded a ransom of Rs 5 crore from his family members, who informed the police.
Four accused in the case were earlier arrested on July 19 after an exchange of fire between them and the police. The doctor was rescued then.
However, Sushil and brother Anuj were absconding.
Last evening, the police received a tip-off about the brother duo's presence in Meerut's Daurala village.
A team was sent and assistance of the Special Task Force of the area concerned was sought. When the teams from the Delhi and UP Police forces approached the accused, they opened fire.
However, the police did not fire in retaliation.
The duo was arrested from the village early. A reward of Rs 50,000 had been declared in their heads by the Delhi Police.
On July 7, Dr Rakesh of Metro Hospital, Preet Vihar, approached the police with a complaint alleging that his colleague Dr Goud was missing since the previous night.
On the same day, cab aggregator Ola also told police that one of their drivers had informed them that he had kidnapped the doctor who had booked a cab from near Preet Vihar metro station to Gautam Nagar, the police had said.
Subsequently, on July 8, the driver of the vehicle that Goud had boarded called Ola customer care and demanded a ransom of Rs 5 crore. According to the firm's records, the driver was identified as one Ramvir Kumar.
The firm provided details about the owner, driver and the vehicle to the investigators. However, the documents of the accused were found to be fake upon verification.
It was found that the cab had been registered with Ola on July 3 and Goud was the first passenger it picked up.
The two brothers had their cars earlier registered with the cab agrregator but their services had been terminated for allegedly duping Ola, officials said.
As they had earlier worked with Ola and were well aware about how the system functions. They knew that usually there is a gap of two to three days after the documents are submitted till they are verified.
After submission of documents, a vehicle can at once start plying, the police had said, but before it could emerge that the papers were fake, they kidnapped the doctor for ransom.
For several months, they had been planning to execute a fool-proof ransom operation wherein their identities would remain hidden, the police had said.
Read also: 
Ola Horror: Delhi Doctor kidnapped for Rs 5 crore ransom, rescued after a shootout