Doctor-Patient relationship needs to be strengthened- DMC President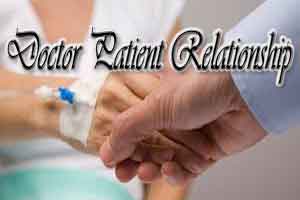 New Delhi
: With the Delhi Medical Council electing Dr Arun Gupta, a practising Paediatrician from North Delhi as its new President, the doctor has highlighted the importance of making improvements in the dwindling doctor-patient relationship as the main focus of his tenure.
" In the last 8-10 years, the mistrust between the patient and medical fraternity has gone up tremendously. Whenever you see a patient coming after a doctor's visit , you see them complaining that either the doctor has overcharged them, or mistreated them. We need to improve the image of medical fraternity amongst the patients and remove the mindset that doctors are enemies of patients. Rather, the need of the hour is to point out to patients, that doctors are an important companion of the patient in distressed times."
The mistrust is to just one sided, the new DMC president pointed out. " There is a rising mistrust amoungst the medical fraternity/doctors against the patients. The doctors are also getting insecure while treating the patients. See Medical Science is not an exact science, an unfortunately leads to loss of life a patient if the treatment does not go well. With that being the scenario, doctors are now seeing first the patient's attendants and their attitude, getting weary of hostility and fearing assaults, both physical and mental. Hence, they are selectively opting to see patient which are "SAFE". Many doctor have started avoiding critically ill patients for the fear of being beaten up. Now if this attiude starts to prevail, how will we treat the critically ill patients?" he asked.
When asked about what take of DMC on rising violence against doctors, he said,"For the rising instances of assault on doctors, we are making sure that provisions of the act are applied stringently . We also aim to publicise the act, so that everyone in question knows about it. The doctors should know about their rights and the hooligans should know that there is no escape from acts of violence. People don't begin their assault on doctors at the drop of the hat as they are aware that they will go to jail for such an act."
" My focus at Delhi Medical council, will be to increase the transparency in the medical system, so healthier doctor-patient relationship can prosper" Dr Gupta added.
Read Also: 
Dr Arun Gupta elected as Delhi Medical Council President