Doctor Suspended for sending Someone Else to Appear in DNB Exam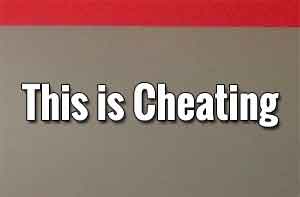 Uttarakhand: A medical practitioner is now facing the wrath of the Uttarakhand Medical Council, after he was found guilty, for sending someone else in his place to appear for the DNB Exam.
Dr Ravi Raj Nandan was found guilty in the case of sending a different candidate in the Diplomate of National Board examination. Dr Yashwant Singh Bisht Registrar, Medical Council Uttarakhand, informed Medical Dialogues team, that the said doctor, replaced his own photograph on his examination card with the photograph with that of another ( presumably a doctor with more understanding of the subject). While the said impersonator was caught by the exam officials, during the examination, he managed to escape. The NBE officials then announced action against Dr Ravi Raj Nandan barring him from appearing in the exam for a period of six years. NBE also asked the state council to take disciplinary action, following which the council has now suspended the said doctor for a period Six Months.  Dr Nandan has already served a 21 day jail term for this offence, he added.
Two More Doctors Face Suspension
Dr Bisht further informed that two more doctors are now facing temporary suspension on violation of the code of medical Ethics. Their cases are as follows


Dr Sunil Singh Gautam of Rudrapur is facing a six months suspension for advertising/promoting himself in the newspaper. It is reported that the said doctors had put up an advertisement in a local daily, containing picture which shows him taking an award from the President of India. The picture is actually from the doctor's convocation ceremony where he took his degree from the President. As per the code of medical ethics, any kind of advertisement/self promotion by medical practitioners is not allowed.


Dr V K S Sanjay, an orthopedic surgeon, has been suspended by the council for a period of one year after the disciplinary committee of the council found him guilty of medical negligence. The case dates to around 6 months ago, when an accident victim came to Sanjay Orthopaedic, spine and maternity centre, Dehradun and soon succumbed to his injuries at the centre. It is reported that the concerned doctor did not report to the police (MLC case) and neither report his death as per law, following which no post-mortem was conducted . Moreover, when the patient's family complained to the council, the doctor/hospital could not even produce treatment records. The committee, after investigation, held the doctor guilty of negligence, suspending him for a year.