Doctor to pay Rs 5 lakh to Lawyer for not getting MRI done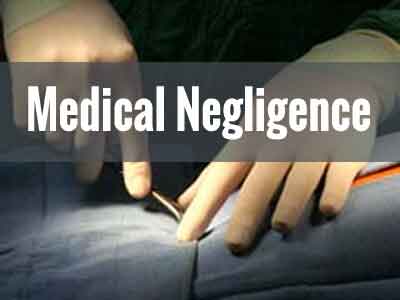 New Delhi: Through a recent judgement of the District Consumer Forum in the Capital, a medical practitioner in Delhi has been told to pay a compensation of Rs 5 lakh to a female lawyer on account of medical negligence, deficiency in service as well as unfair trade practice.
The case is that of a female lawyer who went to consult the doctor with complaints of severe back pain in the year 2007. To treat her pain, the doctor put her under traction, but despite this her pain did not subside. When the complaint of pain still persisted, after a month, she went to another hospital. An MRI at the said hospital showed that she was suffering from Bone Tuberculosis. With the said disease, the woman remained bed-ridden for the next two years, and filed a complaint against the doctor, blaming him for wrong diagnosis.
The doctor defended himself stating the allegations were baseless, reports TOI.  The matter was then referred to RML Hospital for expert opinion. The opinion from the hospital stated



"A radiological examination could have been done if the patient didn't get relief in a month"
After going through the submissions and taking the expert opinion into account the forum held the doctor guilty stating,"..An MRI test was required. Therefore, the doctor has committed medical negligence".
Further observing that the female lawyer suffered mentally, physically and financially, the bench comprising of forum president R S Bangri and member Puneet Lamba slapped a compensation of Rs 5 lakhs on the doctor