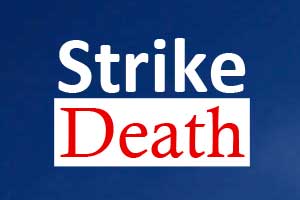 Jaipur: Holding the government medical practitioners who recently went on strike in the state of Rajasthan accountable for the deaths that took place in their absence from work, the Rajasthan High court has directed the state government to provide necessary compensation holding them accountable.
The single bench of  Justice Sanjeev Prakash Sharma issued a notice the Advocate General directing the AG to submit an affidavit on behalf of the State as to how they propose to grant compensation to unattended patients who suffered during the strike period by putting accountability on the surviving doctors.
The direction comes in response to a petition filed by one Dr Kusum Sanghi who was working as an Additional Director Medical and Health Department and sought voluntarily retirement during the strike period. The application was rejected on the ground that general public requires medical care and the voluntarily retirement of the petitioner can not be accepted.
The court while issuing the order observed that the Medical Officers of the State have proceeded on State vide strike which resulted in causing death of 30 patients on account of not been given medical attendance as per statement recorded of the Health Minister. The strike was called off after certain demands relating to pay etc. were accepted by the State.
The court however, went on to hold doctors accountable for the deaths that took place during the strike
However, this does not in any manner redress the grievance of the general public as death of 30 persons needs to be compensated and compensation must be granted by the State by putting accountability on the doctors.
Medical Dialogues team had earlier reported that Doctors in Rajasthan finally called off their 7 day strike on 13th november 2017, after a successful meeting with the Health minister saw the government agreeing to the doctors 33 demands.
13 comment(s) on Doctors Accountable for Strike Deaths, Will pay Compensation: Rajasthan High Court