Doctors arrested for medical malpractice in Italy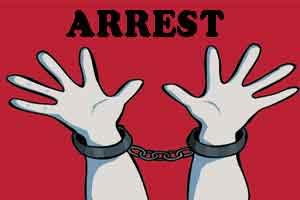 Four doctors were put under house arrest and seven others, including an obstetrician, were suspended in Italy on Thursday on charges of cover-ups of medical malpractice, the media reported.

The obstetrics and gynecology, neonatology and anesthetic departments of the Ospedali Riuniti hospital in the city of Reggio Calabria had allegedly set up an illicit system to cover up some serious mistakes made by doctors, Xinhua news agency reported.

Investigators suspect that two newborns died and another one suffered irreversible injury because of the covered-up mistakes.

The seizures of a woman in labour, the alleged procured abortion of another one, and the lacerations of private parts of others were also at the centre of the probe.

Thursday's arrests were the latest in a series of malpractice and corruption scandals in the Italian health system.

Earlier this week, a nurse who had been jailed in Pisa on suspicion of killing 13 patients was released from pretrial detention.

It had emerged from investigations that she injected lethal doses of Heparin, an anticoagulant, into men and women aged 61-88, none of them terminally ill.