Doctors asked to prescribe drugs by generic name only: Bali Bhagat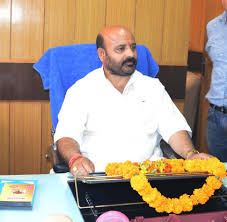 Jammu: Minister for Health Bali Bhagat, said the government has taken tangible steps to enforce prescription of standard quality drugs by their generic names and not by brand names as part of the move to bust the possible nexus between the poly pharmacy and doctors.
"The government has already asked doctors to prescribe only drugs by their generic names and to check the compliance to these directions a committee has been constituted for prescription audit twice a year," the Minister told the Legislative Council in reply to a question by Mohammad Khursheed Alam.
The Minister said the government has introduced 3-leaf prescription form, of which, the original slip will be given to the patient, the second to the pharmacy and the third will be kept for hospital records so that the audit team can cross-check the record later.
Bhagat said the doctors have been asked to write prescriptions in legible capital letters with signature, name and designation at bottom of the prescription slip.
Firstly, the medicines would be prescribed to the patients out of available drugs as part of the government supplies in the respective health institutions, he said.
He said the doctor in no case shall ask a patient to get medicine from the market which is available in the health institution under Free Drug Policy.
Legislators Ramesh Arora and Firdous Ahmad Tak raised supplementary questions to the main question.