Doctors cannot advertise online- TN Medical Council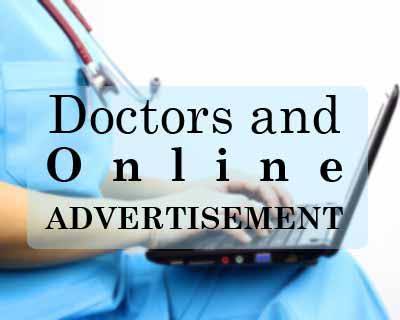 Tamil Nadu Medical council is coming hard on state doctors for using online media for advertising. The state council has asked the doctors to withdraw their details from online registries. It has also advised against putting details like their names,  photographs, specialty, or any other contact information.
Internet has become a strong medium for searching doctors. Practo, an established venture in the field of healthcare technology today, began its journey by primarily acting as an online registry for doctors.
This however, is not being appreciated by TNMC, who believes that online registries have become a medium for advertising with doctors paying hefty fees to ensure that their names appeared first, Dr K Senthil, President TNMC told the Hindu.
"So we have decided to choose the top 10 doctors across 10 specialties and send them the directive first. This is to act as a warning for all other doctors too. We are now in the process of perusing the registries online," he added.
Since many patients use online directories to look for doctors, the TNMC decided to launch an online registry of its own on June 1, he said. "For instance, if a patient is looking for a dermatologist in Arumbakkam, they can search for it, and the names of registered doctors with their address will appear in an alphabetical order," he said.
 With regards to action against the doctors advertising online, the president informed that this is clear violation of the Medical Council of India's Code of Ethics Regulations, 2002.
"Most doctors advertise online, claiming that it is just information. Many think that is acceptable. However, this is not supposed to be done. We have decided to send warning letters to 100 doctors giving them 15 days to remove these ads, or risk facing disciplinary action," he explained.
The council also plans to start monitoring all websites from now on.
"We will monitor websites, and monitoring may also be done by other doctors and members of the public who will send in complaints to us, which we can look into and decide on action," said P. Balakrishnan, executive committee member, TNMC to the Hindu