Doctor's Month Special Blog: Cherishing the 'Art' in Medical Practice!!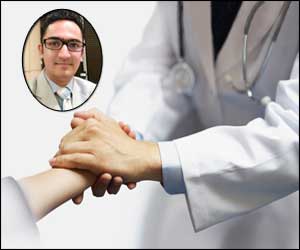 It's the month that we just celebrated one of the most prestigious of all professions – National Doctor's Day!!

We are living in times where we have done a fairly good job improving morbidity and mortality outcomes in lethal infectious diseases, but illnesses have now taken more complex forms with multi-pronged risk factors, changing lifestyles and poor control over the type of food we eat and the air we breathe.

Tackling such tenacious epidemics of changing times, doctors are no less than warriors, battling it out hard day in and day out to become the best version of themselves to salvage the ailing; not infrequently themselves, battling bigger wars and conflicts in personal lives.

As medicine is taking huge leaps in scientific directions, the impact of the "art" in clinical medicine - the warmth of the healing hands and the calm brought by a caring conversation are often seen as becoming old school & obsolete perspectives. Though in reality, technology has taken huge strides across all industries, we are living in an era of big data and its use, and its abuse, though atleast in medicine, it has even often left us confused.

Amidst all inventions and innovations, what is the most wonderful virtue that makes the medical profession the zenith of all professions?

It the "art" in the practice of medicine. On this Doctor's month special issue, through the medium of a short book review, gracefully scripted by an American Surgeon of Indian descent, Dr Atul Gawande; I am attempting to celebrate the magnanimity of this wonderful facet of medicine that clinicians can be proud of; and one which sets them apart & puts them on the highest pedestal.

Dr Atul Gawande's book titled "Being Mortal" – the one which truly personifies the impeccable value of art in the practice of medicine – is an amalgamation which showcases scenarios when the most persevering physicians perceive themselves as powerless, when practice of medicine feels nothing beyond a mere humbling experience. Amidst all of this, by the end of the book, one feels Dr Atul has most certainly emerged victorious as a clinician and a compassionate healer, and empowered readers to be likewise.

In the interest of space and time, am sharing two touching instances from this book that portrays Dr. Atul Gawande as indeed, one of the more powerful patrons protecting the art in medicine.

1. Caring for the elderly and terminally Ill - Are we looking beyond improving Mortality Curves?

The nuances of caring for the geriatric population and aspirations of terminally ill patients are rarely discussed at medical conferences; the fact that decline and demise are inexorable, and still worse – it precedes a state of suffering that may extend for a considerable period of time. In Dr Atul's words:

"The waning days of our lives are given over to treatments that addle our brains and sap our bodies for a sliver's chance of benefit………. Our reluctance to honestly examine the experience of aging and dying has increased the harm we inflict on people and denied them the basic comforts they most need."

He emphasises on the importance of communicating & discussing with patients and their close family what matters to them (patient) the most during their twilight phase of life.

Through various instances, Dr Atul gives us to understand that addressing their priorities, their comfort as much as possible through the purview of medicine had brought patients come to terms with the inevitable in a fairly more amicable manner. They were little things like being able to watch a football match, have their favourite ice-cream, pursuing a hobby daily that brought them more content and harmony than the pride of keeping death at bay.

2. A Doctor Dealing with his Own Father combating Cancer

In the last part of the book, Dr Atul Gawande describes the decline of his own father from malignancy of the spine, In a tough conversation with his father, Dr Atul had the compassionate grit to ask him: "How much are you willing to go through just to have a chance of living longer?"

The answer helps guide his father (a doctor himself) in making meaningful and fulfilling decisions and lived well for a few years whilst time was ticking for him.

The book "Being Mortal" unfolds ahead of us, through multiple illustrations; how conversations like such, led to more meaningful outcomes in healthcare – not by prolonging mortality, but by facilitating a journey towards mapping a more meaningful life amidst the confusion of suffering and dismay. Such benefits are far too individualistic and intangible to be able to be measured as primary endpoints in any clinical trial. We, as physicians, have the opportunity and responsibility to be such peacemakers of human conflicts in suffering, representing one of the beautiful shades of skilful art in the practice of medicine.

Hippocrates - the father of medicine had once quoted, "Wherever the art of medicine is loved, there is love for humanity". There are many such warm healing hands like Dr Atul Gawande in our society. On this special month, lets salute their compassion, wisdom (not just intelligence) and equanimity that make such doctors the most coveted components of our society.

Happy National Doctor's Day. Cheers!!

This article is dedicated by the author in loving memory of his teacher, Late. Dr Jagdish Gotur, M.D. one of the most eminent physicians of Mumbai, India; fondly remembered as the Walking Encyclopaedia of Medicine.

Reference:

Dr Atul Gawande, Being Mortal: Medicine and What Matters in the End, published in 2014

The author, Dr Jeegar P Dattani is a guest columnist with Medical Dialogues and specializes in health communications and training. His areas of interest include Evidence-Based Lifestyle Interventions and Latest Innovative Medical Updates. Dr. Jeegar P. Dattani is a Director, Medical Operations at Medical Dialogues. He has been a healthcare industry professional for over a decade, with specialized experiences in medico-marketing, diverse healthcare communications and training. His areas of interest include evidence-based lifestyle interventions, nutraceuticals, and health and medical journalism covering the latest innovative healthcare updates. He is a BHMS graduate and a PGDBM in general business management from Mumbai, India. He holds an Advanced Professional Diploma in Medical Journalism from the James Lind Institute, Singapore. He also holds certifications in Principles of Clinical Pharmacology and Digital Marketing. He loves reading and is a trained voice-over artist. He is passionate about medical content creation and consumption. He is a guest columnist for Medical Dialogues.