Doctors should not be a soft target: IMA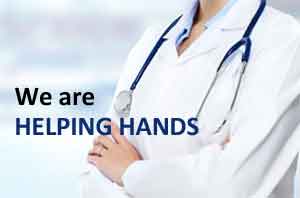 New Delhi: The President of the Indian Medical Association (IMA), Dr. K.K. Aggarwal accusing the Uttar Pradesh Government for the deaths of more than 100 children in the state government-run hospitals said that doctors should not be a soft target for everything that goes wrong in the medical system.
"Doctors should not be a soft target for any medical mishap. It is the government's responsibility to provide a proper infrastructure in the hospitals. No doctor has pursued the MBBS to become a criminal," Dr. Aggarwal told ANI.
According to the reports, parents alleged the hospital authority for the death of the children and claimed that they have informed the magistrates about the lack of oxygen and medicines in the hospital.
A first information report (FIR) was also registered against the Chief Medical Officer (CMO) and Chief Medical Superintendent (CMS) of Farrukhabad's Ram Manohar Lohia Rajkiya Chikitsalaya.
Meanwhile, Aggarwal further claimed that the Gorakhpur tragedy took place due to the poor administration and blamed the state government for not being able to provide appropriate infrastructure to the patients.
Aggarwal questioned as to why more than three patients were compelled to share a single bed and said, "If the hospital did not have adequate space to accommodate patients, it should have shifted them to a private sector under the PPP model."
The IMA President further slammed the Centre, led by Prime Minister Narendra Modi, for appointing Anantkumar Hegde as the Skills Development Minister of the state and said that the entire medical fraternity is unhappy with the decision after he misbehaved with a doctor.
"How can Prime Minister Modi appoint Hegde as the Skills Development Minister, who does not even know how to behave with medical fraternity?" he said.