Doctors to be tracked like livestock, RFID scheme proposed in AP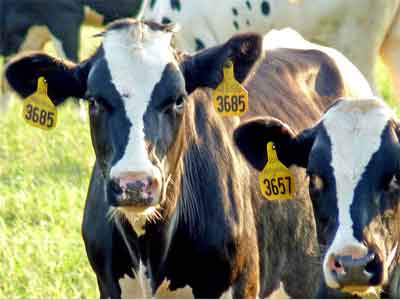 VIJAYAWADA: In a move that has drawn serious criticism from government medical practitioners in the state, the health department has put forward a proposal to attach Radio-Frequency identification (RFID) tags to doctors  and medical staff to track the movement of government healthcare practitioners  in the state. The proposal is reported to have riled up the medical practitioners in the state.
The Proposal
The state government to control of absenteeism and enforce discipline in government hospitals had enforced the system of biometric attendance in government facilities . However, over the passage of time, the system seemed to be failing with several staffers walking off after swiping in for duty. To tackle this issue, the government has suggested setting up a live monitoring system, through installation of Radio Frequency Identification to track the doctors movement.
Simply put, this means attaching RFID tags to doctors to identify and track their movements upto a certain distance. Radio-frequency identification uses electromagnetic fields to identify and track tags linked to it. The proposed tags will contain electronically-stored information which will be under the department's 50-mile radar reports
ThenewIndianExpress
.
"We initiated the biometric system to regulate and monitor attendance, but somehow many are managing to flout rules,  forcing us to consider a live monitoring system. It can either be GPRS or RFID, we are likely to choose RFID as it is foolproof and not hackable," a senior Health Department official said. "RFID devices work within a 50-mile radius. We are still having discussions with department officials regarding the implementation of RFID," said, DMHO Chittoor M Vijaya Gowri told the daily.
The Objection
The move even though at the proposal stage has managed to rile the government medical practitioners, who have been expressed their strong disapproval to the RFID tags, comparing their use to that of tracking livestock, a place where RFID tags are used in abundance today.
" Are we animals to be tracked this way?"  said AP Government Doctors  Association secretary K Apparao." We object to the proposal. Officials should rather focus on improving the amenities and facilities available in government hospitals.
The department had earlier introduced RFID tags for newborn babies to ensure that they are not kidnapped. However, the move was discontinued for unknown reasons.