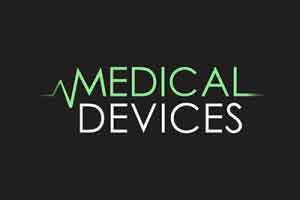 New Delhi : The Centre's recent decision to hike duty on imported medical devices and reduction of taxes on raw material will catalyse Prime Minister Narendra Modi's 'Make in India' vision and end "discriminatory taxation regime" against domestic manufacturers, a medical device manufacturing body today said.
Association of Indian Medical Device Manufacturers (AIMED) said the move will end "grossly discriminatory taxation regime" against domestically manufactured goods which has resulted in making the country import-dependent in this sector.
"The move is the first big boost to unshackle India from perilous import dependency in a critical sector. It will catalyse domestic manufacturing of medical devices and will go a long way in ensuring big success to PM Modi's 'Make in India' mission," said Rajiv Nath, Forum Coordinator of AIMED.
The Finance Ministry had recently communicated that customs duty on medical device on certain medical devices have been increased from 5 per cent to 7.5 per cent and special additional duty (SAD) of 4 per cent has been re-imposed.
The ministry has reduced import duty on raw material for manufacture of medical devices.
AIMED claimed that the earlier taxation anomalies had made imports far cheaper than domestically produced goods as taxation burden on domestic manufacturers were far higher.
The earlier taxation regime which was "heavily biased towards imports" had resulted in significant cost differential between domestically manufactured goods and imports, making imports far cheaper.
India has general import dependency of over 70 per cent in medical devices and up to 90 percent percent in niche and electronic medical device segment, it said.
PTI TDS KND SK KND .
0 comment(s) on Does #MakeinIndia for Medical Devices require Protectionism ?