DoP lock horns with health ministry over capping of stent prices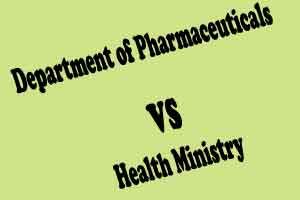 The issue of capping the prices of stents in India, with the health ministry's core committee closely evaluating the situation, and trying to schedule stents in the essential drug list; seems to have hit a technical roadblock

The department of pharmaceutical (DoP) has now objected to this proposal of the health ministry. Hence, the process of price regulation of the stents has again hit a roadblock.

The DoP has confirmed the status quo reasoning that the dept be first allowed to self regulate the price mechanisms of stents. It is the DoP which has the final authority to put a ceiling on prices.

However, the govt is reported to be strongly favouring the move, and bring the stents under the national list of essential medicines.

As implied further by official sources, the news has been confirmed that there is a difference of opinion between the health ministry and the DoP to bring down prices of medical devices.  This is happening even as the government officials are convinced about bringing down the existing disparity in the product pricing of medical devices.

As reported by TOI, in a fresh letter to the health ministry, the department has mooted voluntary price control measures by the medical devices industry.

However, industry sources said medical device manufacturers, especially multinationals, are trying all means to scuttle the move. Many of these firms have also been advocating and pushing for self-regulation. According to a senior executive in a multinational medical device manufacturing firm, several companies have also submitted representations with the department of pharma and National Pharmaceutical Pricing Authority giving pricing details as well as suggesting methods to bring down prices voluntarily.

In a meeting with such manufacturers recently, the DoP also impressed upon the need for all such companies to disclose "price to retailer" and "maximum retail price" of their products to NPPA. It has also suggested that "manufacturers will voluntarily propose a reduction in the marketing expenses of these products and consequentially on the MRP".

The department has proposed that a decision on price regulation should be taken only after reviewing information submitted by the industry voluntarily.