Double Edged Sword: Bihar Introduces not one but, two Bonds for PG Medical Courses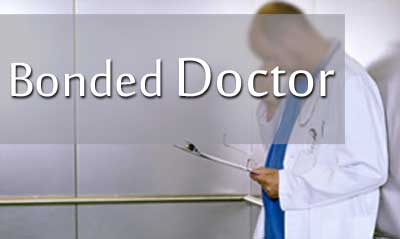 Bihar: PG medical education in the state government colleges may become more expensive for many aspirants from now on. The dearness comes, not in the form of fees, but in the form of 2 compulsory bonds that the aspirants pursuing PG courses at government medical colleges will be made to sign.
Hindustan Times Reports that henceforth, the students desirous of taking admission in the PG courses of government colleges in the state will have to fill up two separate bonds at the time of admission - one for not quitting the course midway and another for offering at least three years' service in the state after completing their course. The penalty of the bonds include


Those leaving the PG course midway will have to pay Rs 15 lakhs to the goverment. Besides this, they will also have to pay back the stipend paid to them, apart from the amount pledged by them in the bond they sign


Those who wish to avoid doing the three years compulsory rural service will have to pay penalty of Rs 25 lakhs to the government.


The bond system, followed in many states, will be introduced in the state after a decision has been taken for the same, by a cabinet meeting chaired by chief minister Nitish Kumar. The decision comes in light acute shortage of specialist doctors in the district and block hospitals of the state. Vacancies in the district and block hospitals run as high as 75%
The daily goes on to add that a sizable chunk of seats of para and non-clinical courses in various medical colleges were vacant for the entire session, as those pursuing PG in these courses switch to clinical sections. "The practice led to shortage of teachers of non-clinical sections of medical colleges," said a senior officer of the health department told HT.
"There are 477 seats for PG courses in six medical colleges, including those located at Patna, Darbhanga, Bhagalpur, Muzaffarpur and Gaya. However, on an average, 450 students pass the courses every year," they added.
Last year  Bihar Public Service Commission advertised for around 2700 specialist posts but only manage to recruit 600 PG doctors.