Dr A.P.J Abdul Kalam inaugurates new Clove Dental Centre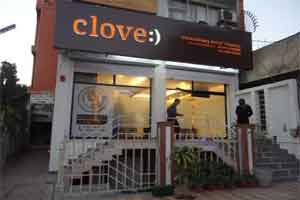 New Clove Dental Centre to focus on Research, Training and Community Services

On Tuesday, 17th June,2015 Dr A.P.J Abdul Kalam inaugurated the Clove Dental Heritage Centre, at a Conclave at India Habitat Centre, New Delhi that was organised by the organization

The New Centre at Okhla, will be called Clove Dental Heritage Centre and will focus to providing subsidized dental care to underprivileged communities. The initiative will be supported by a manforce of 165 doctors, 57 clinics & 2 mobile dental vans.

The center will also focus on research & training for our doctors and technical staff.

On the occasion, Lt General Vimal Arora (Retd), the recently appointed Chief Clinical Officer of Clove Dental elaborated, "Through Clove Dental Heritage, we will be able to address three issues - community services, training, and research. Initial steps have already been taken in the shape of engagement with over 33,000 students in 52 Delhi NCR schools, 12 dental camps for over 1,020 underprivileged adults and children. Clove Dental Heritage will add to these initiatives by introducing the Skill Development perspective where doctors & technicians will be offered training in various types of latest technologies, dental best practises, lab & prosthetic work, and ensuring the highest skilled talent pool in the dental field. Clove Dental Heritage will serve as the research wing, analysing clinical data to draw evidence-based inferences."