Dr Agarwal's Eye Hospital inaugurates its 6th hospital in Hyderabad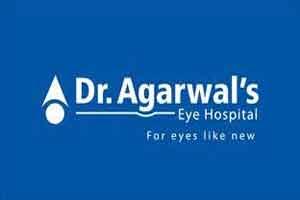 Hyderabad: Dr Agarwal's Group of Eye Hospital on Tuesday inaugurated its 6th hospital in the city.

The hospital, located at North Star AMG Plaza, West Marredpally was inaugurated by Telangana Health Minister Dr C Laxma Reddy in the presence of Finance Minister Etala Rajender, Dr Agarwal's Group of Eye Hospitals Chairman Prof Dr Amar Agarwal, CEO Dr Adil Agarwal and among others took part in the programme.

Speaking on the occasion, Dr Laxma Reddy said, "The initiatives by Dr Agarwal's Eye Hospital to redefine eye care in the state are commendable. Apart from giving vision to patients with their expertise and world-class technology, they have been a constant supporter of the various government initiatives like Arogyasri, Arogya Bhadratha, CGHS, EHS and ESI.

They have been instrumental in bridging the quality and accessibility gap faced by the people of the region. I am confident that the new center will spread the joy of better vision to a larger number of patients and improve the eye care delivery system in the city.