Dr Agarwal's Eye Hospital Rapid Expansion in Karnataka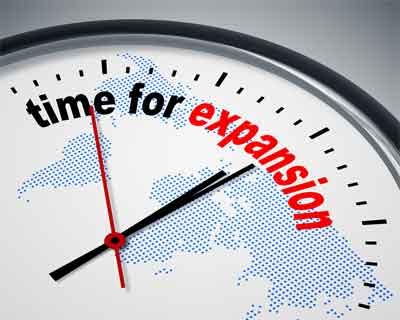 Banglore: Dr Agarwal's Eye Hospital, a leading provider of comprehensive eye care services in India and abroad, recently partnered with Dr Rajesh's Eye Clinic of Indira nagar, Bengaluru to offer state-of-the-art eye care facility to the residents in and around the locality. With this partnership, the 60-year-old eye care institution offers the latest technique in laser-based vision correction called ReLEx SMILE to the people of Bengaluru. Dr Agarwal's has been offering the SMILE laser vision correction to patients at its headquarters in Chennai for almost a year now.
"Our goal is to redefine eye care in India. The opening of the new clinic is an extension of our vision to provide quality eye care to one and all in the city. We are expanding our network at a fast pace. We are planning to open around 5 centers across the state and entering Kerala, Gujarat, Odisha and Kolkata in this financial year," said Dr. Adil Agarwal, CEO, Dr. Agarwal's Group of Eye Hospital.
SMILE is an absolutely safe and painless procedure that enables patients to get rid of their glasses immediately after their surgery. At present very few hospitals in the country own the German-made ReLEx machines to offer this advanced vision correction treatment to their patients. ReLEx SMILE is gaining popularity especially because of the instant relief patients receive from the burden of wearing spectacles.
Elaborating on SMILE procedure, Dr. Rajesh BTJ, Medical Director, Dr. Agarwal's Eye Hospital Indira nagar said, "With long hours spent on computers, there is a tremendous increase in refractive error incidence in the city. It makes the patient dependent on spectacles and also restricts them from leading an active life. SMILE-Small Incision Lenticule Extraction procedure is fourth generation laser procedure performed to treat myopic refractive errors up to -10 DS and also myopic astigmatic corrections up to -5 DC. SMILE procedure has the advantage of being a flap less surgery, eligible for all age groups and with better compliance. Above all it allows the patient to lead an active life."
In addition to this partnership, the eye hospital group has opened new facilities in the Hubli and Mysuru districts in an attempt to make Dr Agarwal's a familiar name amongst the people of Karnataka. Through these facilities, the hospital chain aims to cater the best of eye care treatments to the people of the state.