Dr Arvind Chopra unanimously elected Secretary of Delhi Medical Association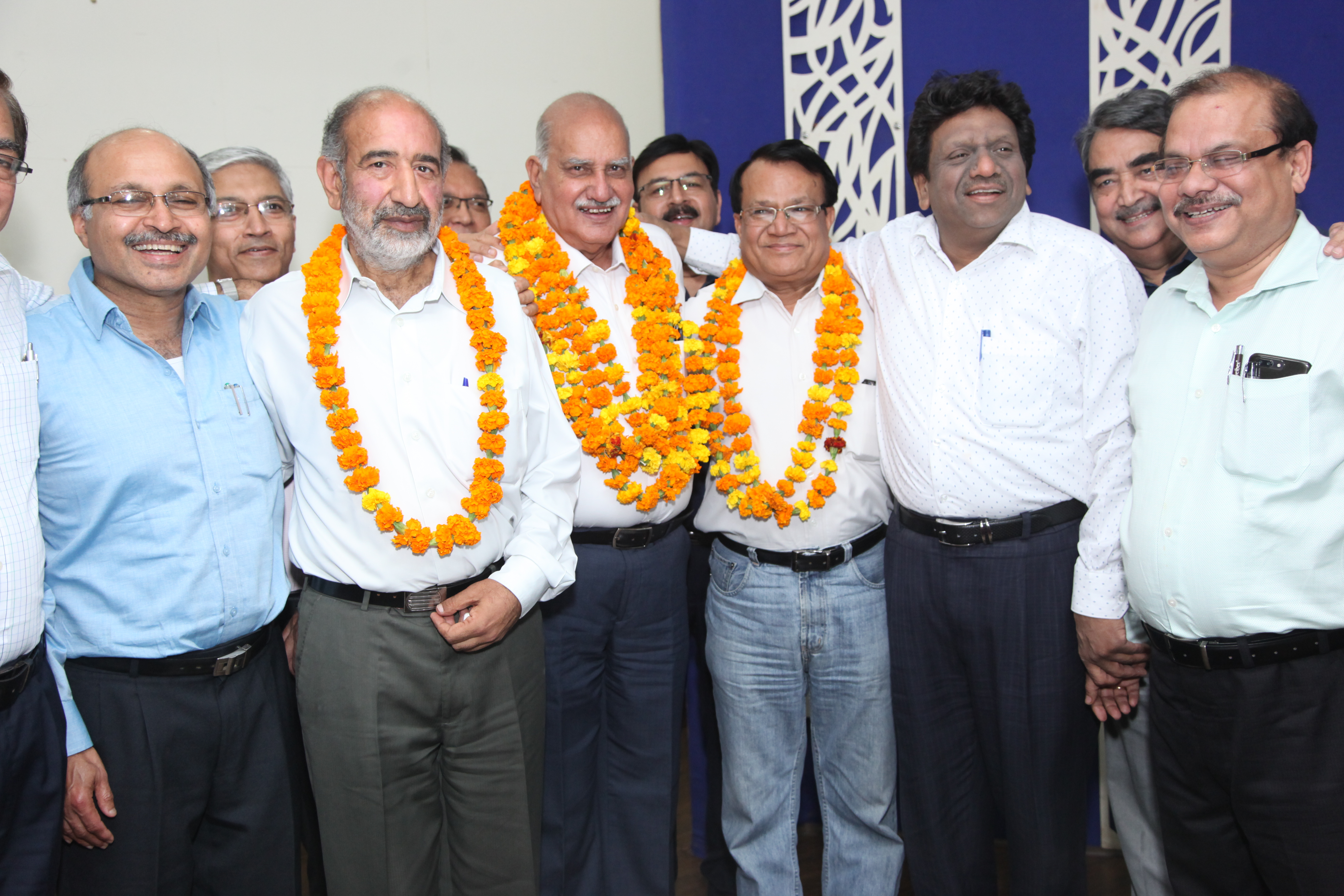 New Delhi: Dr Arvind Chopra from IMA Central Delhi Branch was unanimously elected Hony State Secretary Delhi Medical Association in an election held on 28th March  2019 along with Dr Ashok Aggarwal from Delhi North Zone as HonyFinance Secretary for the year 2019-20.
Dr Chopra  has been an activist of Medical Association  and has served the Medical Association in various capacities of Delhi Medical Association
Speaking to Medical Dialogues team, Dr Chopra said," We will focus all our efforts to improve the welfare of medical professionals who currently work in an environment of fear of violence and litigation. In particular, our aim will be to save doctors from unnecessary litigations for negligence under the Consumer Protection Act, as well as provide justice to all those who have fallen victim to the acts of violence during their practice."
The new office bearers will take over the office of Delhi Medical association from 1st April 2019 under the leadership of  President Dr Girish Tyagi, President-Elect Dr B.B. Wadhwa along with Dr Ashwani Dalmiya and Dr Puneet Dhawan as Vice Presidents for the year 2019-20.
Read Also: Dr Girish Tyagi elected President of Delhi Medical Association
The other office bearers elected are -
Hony. Jt. Secretaries                           -  Dr. Arvind Narayan
                                                                 - Dr.   Anil Sharma
Hony. Asst. Secretaries                          -Dr.  Prakash Lalchandani
                                                                     -Dr. Neeraj Jain
                                                                   -  Dr. Atul Goel
Hony. Editor, DMA Journal                 - Dr.  Vinay Walia
Hony. Associate Editor, Journal           - Dr. Poonam Gulati
Associate Editor, DMA News Bulletin  - Dr.  Kamal Parwal
Delhi Medical Association is the biggest platform of doctors of medicine in the capital and is involved in various activities including mass-scale vaccination, health checkup camps, measles and pulse polio programmes Blood donation camps, Anti Quackery movement, conference et.  DMA has totally decentralized all its activities to all its thirteen branches spread all over Delhi and works intensively health policies and other issues of Delhi Govt., National & International health agencies and health associations.