Dr Bipin Batra conferred TPJ National Excellence Award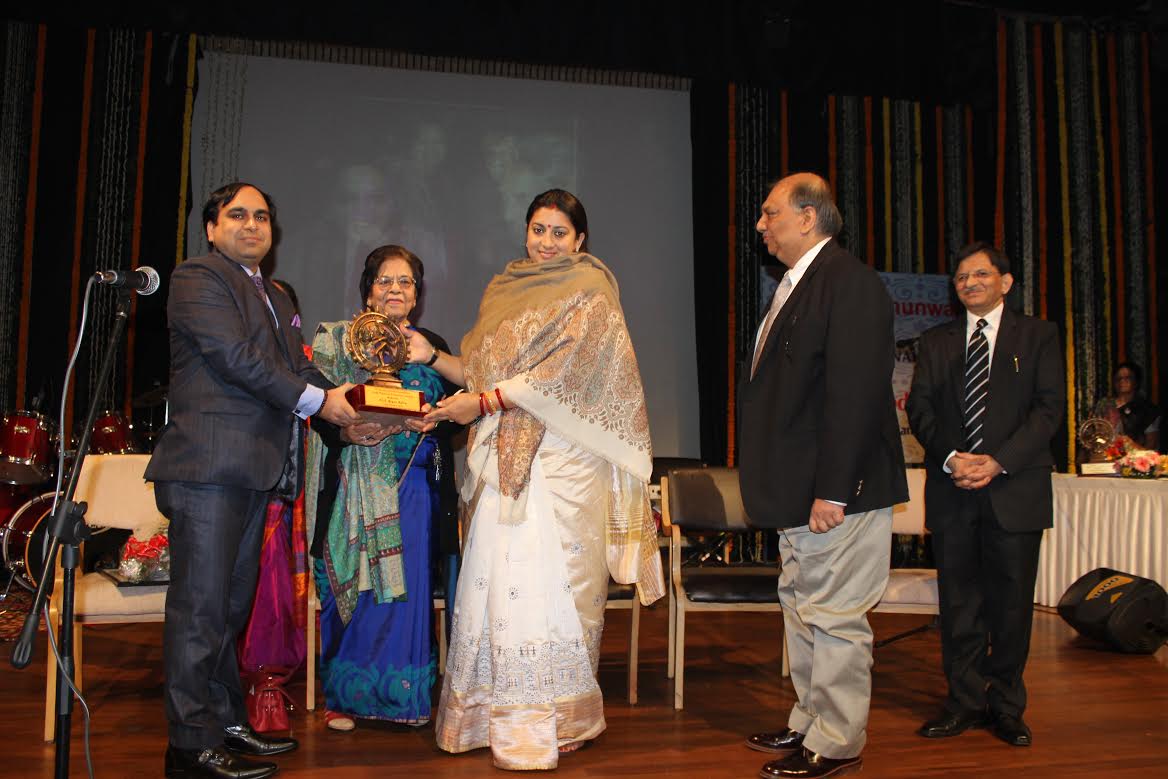 New Delhi: The Hon'ble Human Resource Development Minister, Government of India, Smt Smriti Zubin Irani conferred the 26th TP Jhunjhunwala National Excellence Awards upon Prof Bipin Batra, Executive Director, National Board of Examinations; and Prof Prakash Kotwal, Chief of Orthopedics, AIIMS, for their outstanding contribution to the field of higher Medical Education and reconstructive orthopedic surgery respectively in the capital last evening.
The well-attended program was followed by a live sufi concert by Ankit Batra and his band the soulful raaga. The Minister laid emphasis on the need to develop a holistic education program suited to the needs of the citizens of the country, while congratulating Prof Dr Bipin Batra and Prof Prakash Kotwal for their lifetime contribution to the noble cause. On the occasion, Dr Yatish Agarwal and Shila Jhujhunwala, the trustees of the Foundation, spoke about the philanthropic and missionary contribution of the TP Jhunjhunwala Foundation in the field of care of the disabled, healthcare and education.
A Maulanian with a doctorate in radiodiagnosis and a master's degree in public health and management, Prof Bipin Batra has known for developing National Board of Examinations in such a way that it has now become the premier board for medical examinations in the country. Under his guidance, the National Board of examination today conducts a number of DNB and other speciality and super-speciality courses, creating the future of medical profession in the country.
A gifted clinician and a teacher who stands deeply committed to patient care, Prof Prakash Kotwal honed his surgical skills at the Hospital for Special Surgery, New York and the legendary Klienert Institute for Hand and Microsurgery, Kentucky, USA. Having established unique and widely acclaimed surgical protocols for the correction of birth defects and malformations such as 'macrodactyly' and 'radial longitudinal deficiencies', Prof Kotwal stands a beacon of hope for thousands afflicted by these crippling defects. Blessed with rare surgical skills, a passion for saving human lives, and extraordinary human traits, Dr Kotwal has made significant contribution to clinical research. He has authored and edited a number of works, and has been a recipient of the prized Paul R Manske International Award for the year 2013 celebrating his work on congenital malformations of the upper extremities.