Dr PVLN Murthy conferred with Dr BC Roy Award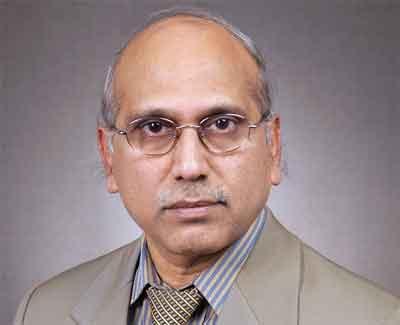 Hyderabad:  Senior urologist, Dr PVLN Murthy has achieved the prestigious award in medical fraternity " Dr BC Roy Award" for his contributions towards the medical field and creating medical professionals through his eminent teaching efforts.  The award reins to recognize his merits and comes in the category of eminent eminent medical teacher for the year 2014-15.

Dr Murthy is an alumnus of Sri Venkateswara Institute of Medical Sciences and worked with his Alma Mater for around 17 years post completion of his studies. He then moved to join the Nizam's Institute of Medical Sciences (NIMS) and retired as the head of Department and professor in the Urology department of NIMS last year.

Throughout his career, he has undertaken 600 transplants, initiating these operations in SVIMS and other hospitals. It is to be noted that he was also involved in the first cadaver transplant programme under Jeevandhan in 2002 at NIMS.

Dr Murthy is currently working as professor and head of the department of Urology, at , Kamineni Institute of Medical Sciences, Narketpally.



Speaking to the Hindu, a delighted Dr. Murthy informed that his friends felt the recognition was apt though long overdue. His wife, Dr. J. Nirmala is professor of Anesthesiology at NIMS while son Naga Sashidhar is pursuing MS in the United States.

The Bidhan Chandra (B C) Roy Award was instituted in 1976 in memory of B. C. Roy by Medical Council of India. The Award is presented by the President of India in New Delhi on July 1, the National Doctors' Day.