Dr Reddy's Laboratories enters in a patent pact with BioMarin Pharmaceutical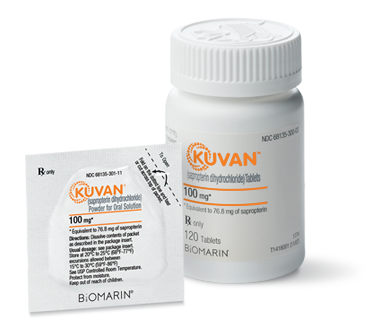 Dr Reddy's Laboratories and California-based BioMarin have entered into a smooth pact regarding the patent issue over the 100 mg oral tablets called Kuvan by BioMarin.

According to a statement issued by BioMarin, the US drugmaker said it will grant Dr Reddy's a non-exclusive licence to its patents on Kuvan (sapropterin dihydrochloride) allowing the Indian drug maker to market a generic version of Kuvan 100mg tablets in the US at a later stage, which is expected to be more than five years from now.

Kuvan, which has clocked $203 million revenues for the company in 2014, is indicated for the treatment of hyperphenylalaninemia (HPA) in adults and children with phenylketonuria (PKU), who have been shown to be responsive to such treatment.

HPA is the most frequently inherited disorder of amino acid metabolism.

However, as per the statement, it can be done earlier under certain circumstances (which were kept confidential).

"The settlement agreement recognises the strength of the intellectual property related to Kuvan and helps ensure that patients who depend on Kuvan to manage their phenylketonuria (PKU) will continue to receive the medication and the range of support services offered to patients for years to come," Executive Vice-President and Chief Commercial Officer BioMarin, Jeff Ajer said.

"This settlement is beneficial to patients, clinicians, BioMarin and our shareholders, as it removes the cost, distraction and uncertainty associated with this litigation," he added.

On January 16, 2015, BioMarin filed a lawsuit in the US District Court for the southern district of New York, against Dr Reddy's in relation to Kuvan (sapropterin dihydrochloride).

As required by law, BioMarin and Dr Reddy's will submit the agreement to the US Federal Trade Commission and the US Department of Justice, the statement further said.

Kuvan tablets are commercialised by BioMarin in the United States and Canada, and Merck Serono in the rest of the world outside Japan.