Dr Tejinder elected unopposed to Central Council of Homeopathy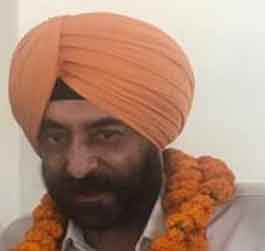 Chandigarh: Dr Tejinder Pal Singh was on Tuesday elected unopposed to the Central Council of Homoeopathy, ministry of AYUSH, Government of India.
His election was announced by Dr Sanjeev Mahajan, Returning Officer and Registrar, Punjab Medical Council in presence of central observer Dr Indranil Ghosh Mondal, Assistant Advisor Ministry of AYUSH, Government of India.
According to Dr Mahajan only three persons filed nomination papers for the single seat from Punjab.
The other two candidates Dr Paramjit Singh Ranu and Dr Antreev Singh withdrew their nomination this paving way for the unopposed election of Dr Tejinder to the Central Council.
Dr Tejinder is an eminent Homeopath and is also the Chairman of the Punjab Homeopathic Council.