Dr Vijay Gahlot to be the new MCS director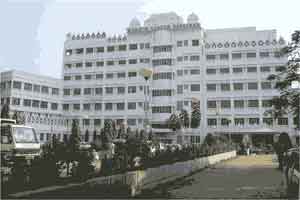 PATNA: UK based cancer surgeon Dr Vijay Kumar Gahlot has been appointed the new director of Mahavir Cancer Sansthan (MCS).

Dr Gahlot is an MBBS from Medical College, Jabalpur, and completed his postgraduation from Tata Memorial Hospital (TMH), Mumbai. He did his fellowship of the Royal College of Surgeons (FRCS) from Royal College of Surgeon, Ireland, in 1992.

Dr Gahlot is a breast and endocrine cancer surgeon, who practised for around 25 years in England and five years in Saudi Arabia. He has also worked with a few top hospitals in India, including Tata Memorial Hospital, Mumbai. "Dr Gahlot has joined Mahavir Cancer Sansthan as he is committed to serving the poor cancer patients. He is also very impressed to see the crowd at the sansthan and is obliged to serve the poor cancer patients," said Kishore Kunal, secretary, Sri Mahavir Sthan Nyas Samiti.

His wife Dr Vibha Rani Gahlot, a gynaecologist and cancer surgeon, also joined the MCS as additional director in the department of gynaecology and research of the hospital.