Drug firm Strides acquires controlling stakes in Kenyan, Australian cos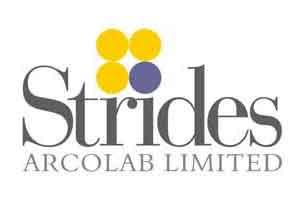 New Delhi: Drug firm Strides Shasun has acquired controlling stakes in Kenya's Universal Corporation and Australia-based Generic Partners Holdings in a bid to strengthen its business in these regions.

The company, which today reported a net profit of Rs 58.81 crore for the third quarter ended December 31, has inked a definite agreement to acquire 51 per cent stake in Universal Corporation for a total consideration of USD 14 million, Strides Shasun said in a regulatory filing today.

Under the terms of the agreement, Strides will hold 51 per cent of the issued capital of Universal and the remaining 49 per cent will continue to be held by the current promoters, it added.

"This is an all cash deal and the total consideration will consist of initial pay out of USD 11 million and a performance related earn out capped at USD 3 million," the company said.

The transaction is subject to statutory approvals and customary closing conditions and is expected to be closed by June 30, 2016.

Strides' African business currently has a strong foothold in West Africa. With this acquisition, Strides Shasun will get a strong presence in the key east African markets and will complement its current capacities of six strategically located plants across major geographies in Sub Saharan Africa.

The Nairobi-based firm is strongly entrenched in the East African territory with its front end business and has supply contracts with key donor agencies.

Its facility is one of the two WHO pre-qualified sites in Sub Saharan Africa, other than South Africa.

The current management team of Universal will continue to drive the business, with technical support from Strides Shasun, the company said.

"The acquisition will help strengthen Stride Shasun's business prospects in East Africa and offer additional capacity to support future growth in this region.

"The acquisition is in line with the company's focus of creating a leading branded generics and generics platform in Africa," Strides Shasun CEO - Emerging Markets, Sinhue Noronha said.

The Bengaluru-based firm has also inked a pact to acquire 51 per cent stake in Australia's Generic Partners Holdings Co in a deal worth AUD 15 million and a commitment of AUD 10 million to fund future R&D.

"The acquisition provides Shasun immediate access to 47 commercialised marketing authorisations. It also provides access to 22 registrations pending approval with Therapeutic Goods Administration (TGA) and strong pipeline of 32 molecules including host of drugs going off patent in future," it said.