Dublin faces protests over hospital role for Catholic Church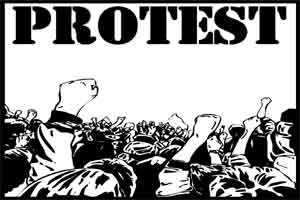 Dublin: Public pressure mounted today on the Irish government over plans to give ownership of a new 300- million-euro maternity hospital to a Catholic religious order mired in historical abuse of women.
More than 60,000 people have signed a petition and a number of demonstrations have been organised against the decision, which involves the controversial Sisters of Charity.
The order still owes three million euros towards a state-sponsored redress scheme over the 'Magdalene Laundries', where unmarried mothers suffered decades of physical and psychological abuse under conditions of forced labour.
There are also more general concerns about handing control of a maternity hospital to a religion that opposes practices such as abortion, sterilisation and gender change operations.
"The Irish state should be taking properties from the Catholic Church, not handing them over to the care of those who have previously shown their ineptitude and have abused their position of power," wrote one signatory to the petition.
There is universal agreement about the need for a new hospital but debate has raged for years over its location.
The government finally decided on land adjacent to St Vincent's general hospital in south Dublin, which has been donated by the Sisters of Charity.
Once it is built, the hospital will be transferred to a trust controlled by the order, which also runs St Vincent's.
The head of management of the current maternity hospital, Rhona Mahony, said Thursday that the new facility would be "completely independent".
"The nuns will not be running this hospital, it will not be under Catholic ethos. The ethos will be excellence in clinical care," she said.
But her predecessor Peter Boylan, who retired last year, said it would be inappropriate for a religious order to have any influence.
"It would be the only hospital in the world owned by the Catholic Church and effectively run by a company that is owned by the Catholic Church to allow things like IVF, sterilisation, abortion, gender reassignment surgery," he said on national radio.
In what was an overwhelmingly Catholic country, successive Irish governments outsourced social services to religious orders.
But this tradition has come up against increasing opposition, as Ireland becomes more secular and church attendances have dwindled following a series of clerical sex abuse scandals.
Sinn Fein health spokesperson Louise O'Reilly described the hospital deal as "deeply insulting and hurtful" to survivors of institutional abuse.