Durga Puja Depicts Doctors As DEMONS, Medical Fraternity cries fowl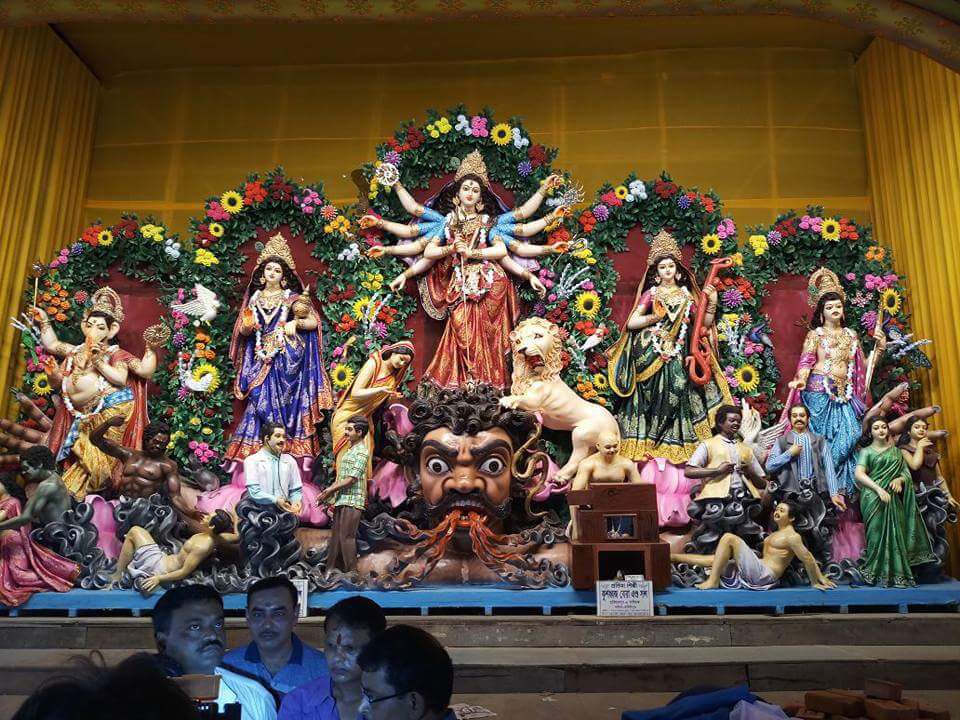 Kolkata: A clay model resembling a doctor and taking money in the crowd puller Mohammed Ali Park Durga Puja pandal recently triggered protests from the medical fraternity prompting the organisers to put up a notice that the model represents 'fake doctors' only.

Medical Practitioners from the state were outraged, when they came across a depiction of clay idol of an 'asura' (demon) as a doctor. The marquee of Mohammed Ali Park Durga Puja showcased a demon in the garb of a doctor -- with a doctor's white coat and stethoscope -- taking money from patients. The model donning a white apron and a stethoscope had been kept beside 'mahisasura', the buffalo demon slain by the goddess.

The depiction immediately drew response from the medical fraternity protesting the maligning of the medical profession in puja decorations. The organisers were quick to respond that the pictures depicted the menace of FAKE doctors and not real doctors .

"Doctors have been assaulted, harassed and insulted enough. Now, this is the last straw. Depicting a doctor as an asura will provoke hatred against them. We demand immediate removal of the idol or we will launch a state-wide agitation," said one angry medical practitioner to TOI.

Puja committee Chairman Dinesh Bajaj said, "Pictures of the model were taken before we could complete the decoration (leading to the controversy).

The organisers immediately put notice board before the model which read 'Hatred for fake doctors who are like demons and Respect for the real doctors", finally to take it off after CM Mamata Bannerjee's Intervention.

"The Chief Minister called me up to request removal of the model. In accordance with her wish, we are not placing any idol in a doctor's attire," said Dinesh Bajaj, later told IANS.

Indian Medical Association (IMA) member Dr Sajal Biswas said, "Durga puja is a festival of harmony where lakhs of people assemble. Such a model will create wrong impression about doctors who share a unique, human bonding with patients.