E-pharmacy grabs the undivided attention from the Drug Controller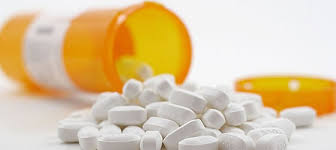 DGCI considers revision of the Pharmaceutical ACT to accommodate e-pharmacy

The e-commerce marketplace in pharmaceuticals may soon find entry in the legal ambit of the Pharmaceutical ACT. If The Drugs Controller General of India (DCGI) has its way, the much contemplated decision by the authority, will lead to the revision of the ACT. The DGCI is of a firm opinion that e-pharmacy is an integral part of the pharmaceutical transaction system now, and requires to be monitored closely to avoid any kind of speculation in the market. A case in example is prescribed medicines being issued by few pharma companies online, which is not an acceptable norm.

Like any other e-commerce market place, the healthcare branch is of paramount importance as the intermediary is selling drugs for the safety and health of the consumer. Any misuse, thus has to be carefully monitored, so the right drug quality is purchased by the patient. As such no such dubious case has been reported seriously in the media till date. However, The DGCI is firm on their decision to clearly define the roles, responsibilities, and liabilities of the product seller; so as to have a sustainable online pharma eco-system.  The role, responsibilities and liabilities of e-commerce marketplace and the product sellers need to be clearly defined. The discussion was held at the FICCI consultative meeting on 'Pharma Guidelines for Reinforcing Due Diligence for Intermediaries (E-commerce Marketplace).

The interest of small retailers, however, can be a point of protest in revising the ACT. The small pharma traders should be protected under the law to ensure that the existing eco-system doesn't take a hit. E-pharmacy should slip into the existing supply chain system as a paradigm shift to ease the consumer purchase pattern.