ED attaches Rs 48 cr assets in medical aspirants cheating case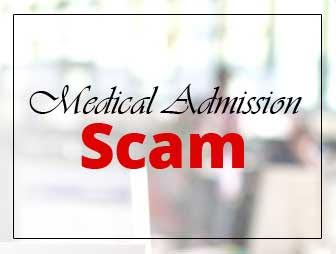 Chennai: The Enforcement Directorate attached assets worth Rs 48 crore of the chairman of an educational trust in connection with a money laundering probe against him.
The central probe agency issued a provisional order attaching agricultural lands in Thiruttani, residential plots in Sriperumbudur and a land in Guduvancheri in Tamil Nadu, in the name of the chairman--T D Naidu, who allegedly duped aspiring medical students in lieu of admissions.
Naidu is the Chairman of the Thiruvallur-based Deen Dayal Medical and Educational Trust, which also runs a medical college.
He was arrested by the Enforcement Directorate (ED) in 2015 under provisions of the Prevention of Money Laundering Act (PMLA). The agency is also investigating Naidu in a bank fraud case.
"In a case of bank fraud of about Rs 136 crore and cheating of students to the tune of Rs 16 crore, ED has further attached properties of about Rs 48 crore of Naidu, Chairman of the Deen Dayal Medical and Educational Trust, Thiruvallur under the provisions of the PMLA," the agency said in a statement.
It said the state police had registered several cases against Naidu based on complaints filed by students and their parents alleging that they have cheated to the tune of over Rs 16 crore in lieu of getting medical seats in the college run by him.
"Basic allegations are that he (Naidu) has taken huge amounts from them (students/parents) for medical admission in the Deen Dayal Medical College, Thiruvallur without having necessary permission from the Medical Council of India (MCI) and refused to pay back the same and threatened the people seeking refund," the ED alleged.
The CBI has also been probing Naidu in an alleged bank fraud case where the Andhra Bank was defrauded to the tune of Rs 69 crore and the Union Bank of India to the tune of Rs 67 crore by "fraudulently obtaining the loans with forged or fake documents".
The ED has earlier attached assets worth Rs 104 crore in the case and has also filed a charge sheet before a special anti-money laundering court here.
"During investigations, several other properties were noticed and it was observed that few of them were transferred in the name of his (Naidus) children to evade recovery action from the banks.
"Some are in the name of Deen Dayal Educational and Health Trust, which is also controlled by Naidu only," the ED said.