Elderly patient jumps to death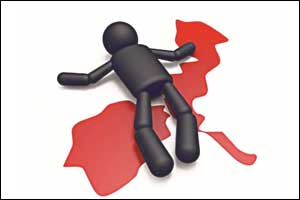 Panaji: A 68-year-old man, who was admitted at the Goa Medical College and Hospital (GMCH), killed himself Saturday by jumping off the third floor of the state-run facility, the police said.
The incident occurred at 6:30 AM when Ravindra Naik walked out of the medicine ward and leapt out, a police official said.
Naik was rushed to the casualty ward of the same hospital where he was declared dead, said Aggassaim police inspector Uday Gawade.
Police are investigating the trigger behind Naik taking the extreme step.