Elderly people should get vaccinated for flu, pneumonia: AIIMS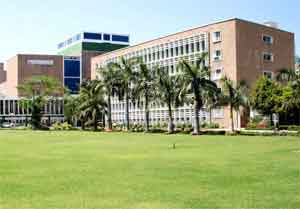 New Delhi: Doctors at All India Institute of Medical Sciences (AIIMS) suggested that people above the age of 60 years should get themselves vaccinated against flu and pneumonia.
AIIMS Geriatric Medicine department, HOD, Dr A B Dey said pneumonia and respiratory infections are one of the leading causes of ICU admissions for elderly people which requires ventilatory support.
Data suggests that 60 per cent of ICU beds both in public and private hospitals are occupied by patients aged above 60 years suffering mostly from pneumonia.
"There is no awareness about vaccination in adults. Most people associate vaccination with childhood and are do not know about the flu or pneumococcal vaccines which elderly should take to guard against respiratory infections," AIIMS Director Randeep Guleria said.
Guleria said vaccine provides almost 70?80 per cent immunity against seasonal flu, if the strain of virus in circulation is matched.
However, in case the virus mutates, the vaccination can still provide up to 40 per cent immunity and reduce the severity of symptoms, he said.
People need to take shots for seasonal flu annually to get immunity against the strain of flu virus in circulation in a particular year.
"Vaccines should be given to people above 60 years as recommended by the Centres for Disease Control and Prevention (CDC) and it should be again repeated after the age of 80," said Dr Prashun Chatterjee, assistant professor in the Geriatric Medicine department of AIIMS.
Dr Dey said people above the age of 75 who are being treated at AIIMS are given flu shots and those above 60 with underlying chronic conditions like heart diseases and others are also vaccinated.
Also, Under the national geriatric programme, flu and pneumonia shots are provided to anyone above the age of 75 at all regional geriatric centres, he said.