Rare case of Cholesterol Granuloma of the Maxillary Sinus reported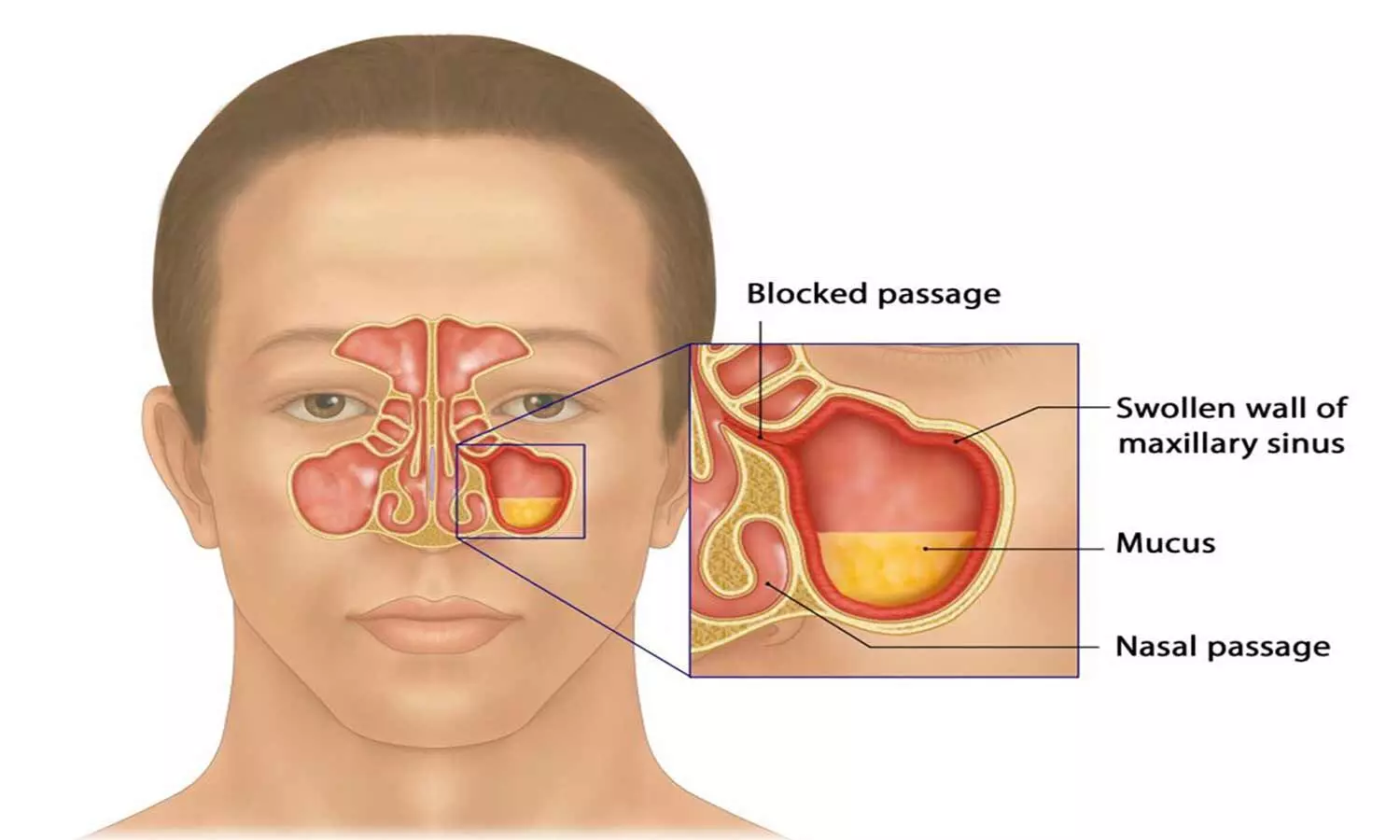 Dr Abdulrahman Alghulikah and colleagues from the ENT Department, King Saud University, Riyadh, Saudi Arabia recently reported an unusual presentation of Cholesterol Granulomas of the Maxillary Sinus.

The study is published in the SAGE Journal

Cholesterol granulomas of the Maxillary Sinus are considered an unusual presentation at this anatomical site. Over last 2 decades, only few cases are reported in the literature (English) and no available comprehensive reviews or studies on this entity.

Therefore, the authors compiled a comprehensive literature review of the 16 cases along with a report of a 58-year old Saudi female who was well managed, aided with its histopathological pictures.
The patient presented to the clinic for a routine follow-up appointment. On history taking, it was noted that she possessed a medical history of Bronchial Asthma and Chronic Rhinosinusitis with nasal polyps, for which she underwent Functional Endoscopic Sinus Surgery (FESS) on three separate occasions, the last of which was 7 years prior to the time of her current visit to the clinic. She had been prescribed Pulmicort nasal irrigations.
The lady complained of a progressive left nasal obstruction and a noticeable mass in the left nostril over a duration of 2 months, which was associated with nasal discharge, facial fullness, and hyposmia.
The treatment plan comprised of the excision of the polyp in entirety, in order to regain patency of the nasal airway. During the polypectomy under local anesthesia, a granulation tissue was found at the attachment of the polyp at the level of the Natural Ostium. The polyp along with the granulation tissue was completely removed and sent for histopathological assessment. Interestingly, the results showed an inflamed and ulcerated benign polyp with focal granulation tissue formation along with foreign body giant cell reaction around cholesterol clefts.
Hence, the authors discussed that patients with Cholesterol Granuloma are usually middle-age males presenting with the complaints of unilateral nasal obstruction, anterior nasal discharge, and pain.
The obstruction of the sinus is due to any pathology that leads to hemorrhage, poor aeration, and decreased lymphatic drainage. Direct trauma or surgery might account for the initial insult, resulting in a Cholesterol Granuloma forming in the sinus.
Furthermore, it was recommended that CG should be listed as one of the differential diagnosis of sinonasal masses, to be removed surgically and investigated histologically, the authors concluded.
Source : SAGE Journal