USPTF updates recommendations on hearing loss screening;JAMA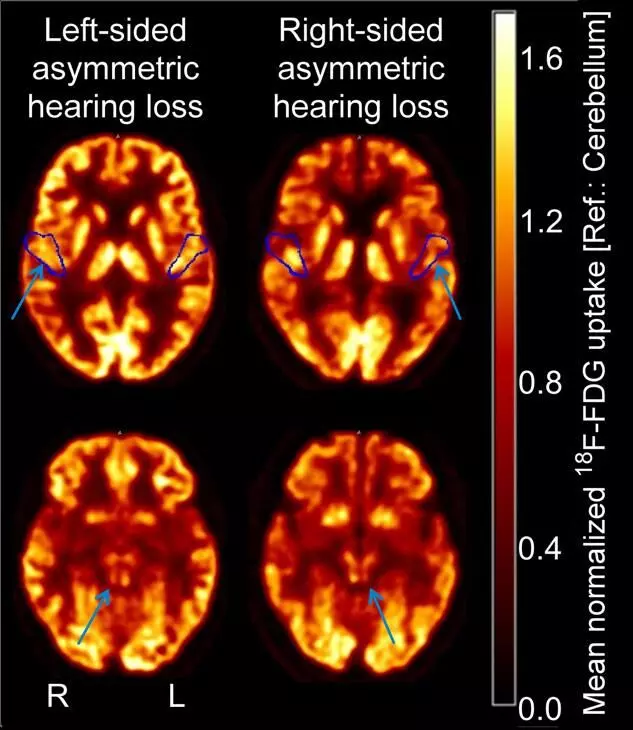 In a recent development, US Preventive Services Task Force has put forward a recommendations based on a systematic review to update its 2012 recommendation on screening for hearing loss in adults 50 years or older.The recommendations have been put forth in JAMA.

It has been well documented that Age-related sensorineural hearing loss is a common health problem among adults. Nearly 16% of US adults 18 years or older report difficulty hearing. The prevalence of perceived hearing loss increases with age. Hearing loss can adversely affect an individual's quality of life and ability to function independently and has been associated with increased risk of falls, hospitalizations, social isolation, and cognitive decline.

Taking into account asymptomatic adults 50 years or older with age-related hearing loss, the expert panel has suggested that If left uncorrected, hearing loss can lead to significant hardship for patients, family members, and society. As persons age, moderate to severe hearing loss is associated with significantly higher impairment in instrumental activities of daily living such as driving and managing medications or finances, as well as impairment in basic activities of daily living such as ambulation, bathing, and toileting.
Keeping this in view, the team assessed thirteen studies on the accuracy of single-question screening for detecting hearing loss, eleven studies assessed the accuracy of screening questionnaires, 8 of which assessed the accuracy of the HHIE-S, the diagnostic accuracy of clinical tests (eg, whispered voice, watch tick, or finger rub) were evaluated in 9 studies, ten studies evaluated the accuracy of various handheld audiometric screening devices.
Key features of the update has been listed below.
Because of a lack of evidence, the US Preventive Services Task Force (USPSTF) concludes that the benefits and harms of screening for hearing loss in asymptomatic older adults are uncertain and that the balance of benefits and harms cannot be determined . More research is needed.
Because screening and confirmatory testing for hearing impairment are noninvasive and serious harms of treatment are rare, there are likely little to no adverse effects of screening for hearing loss.
Four studies reported on general quality of life or function and other non–hearing-related health outcomes; of these studies, only 1 found significant benefit in favor of the intervention on the Short Portable Mental Status Questionnaire and the Geriatric Depression Scale.
No randomized trials or controlled observational studies evaluated potential adverse effects associated with screening or treatment of hearing impairment using hearing aids. Potential harms include false-positive results that lead to unnecessary testing, treatment, or both; labeling; and anxiety. Harms related to treatment are thought to be minimal; however, potential harms of treatment include further hearing loss related to amplification or overamplification.
"Although sensorineural hearing loss is a relatively common consequence of aging, it has a gradual onset, so many older adults may not recognize that they have an impairment or may not perceive their sensory deficits to be a problem. Some individuals may alter their daily activities to adapt to the loss. Additionally, some older adults may resist seeking treatment for hearing impairment or adhering to use of a hearing aid because of fear of social stigma or a feeling of loss of independence, or discomfort associated with hearing aid use."the team opined.
For the full article follow the link: 10.1001/jama.2021.2566
Primary source:JAMA
Source : JAMA