Antibody deficiencies common in adults with recurrent acute rhinosinusitis, Study reveals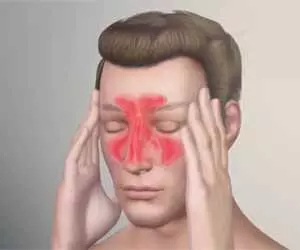 According to the researchers from the Departments of Otolaryngology, West Virginia University School of Medicine, Morgantown, WV, USA, it has been highlighted that Humoral immunodeficiency, specifically SAD, seems to be more common in adult versus pediatric RARS, as published in the American Journal of Otolaryngology.
Chadi A.Makary and associates carried out the present study with the purpose to evaluate the frequency and types of humoral immunodeficiencies (HID) in pediatric and adult patients with recurrent (RARS). Patients with HID commonly present with upper respiratory tract infections. Their pathophysiology in children is different than adult counterparts. It is unknown how HID affects those two age groups.

The authors performed a retrospective chart review of pediatric (
3 times/year) rhinosinusitis. Patients with cystic fibrosis, Aspirin Exacerbated Respiratory Disease (AERD), and ciliary dyskinesia were excluded.
Demographic data and associated conditions were reviewed. Immunologic evaluation included complete blood cell count (CBC) with differential, serum immunoglobulin G, A, and M levels, and baseline and post-vaccination pneumococcal antibody titers.
The results showed that –
There were 135 patients who met the inclusion criteria.
86 patients (63.7%) were children, 49 patients (36.3%) were adults.
46.5% of the pediatric patients and 45% of the adult patients were female.
17.4% of children had abnormal immunologic findings: 8 had hypogammaglobulinemia (p < 0.0001), 2 had specific antibody deficiency (SAD), and 5 had selective IgA deficiency. 32.7% of adults (p < 0.0001) had abnormal immunologic findings: 4 had hypogammaglobulinemia, 11 had SAD (p < 0.0001), and 1 patient had both IgA deficiency and SAD.
It was then concluded that "humoral immunodeficiency, specifically SAD, seems to be more common in adult versus pediatric RARS that is refractory to treatment."
Source : American Journal of Otolaryngology