Digital Videoscopes and Smartphones show promise for Remote ENT Examinations: JAMA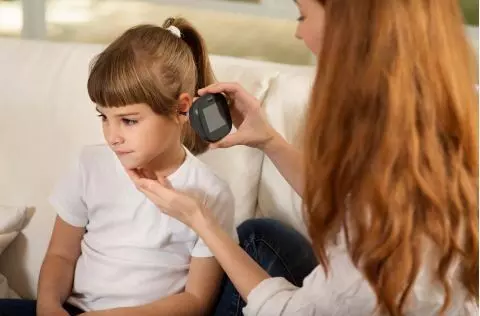 In a recent development, researchers have highlighted that the use of Digital otoscopes and smartphones apparently can facilitate remote head and neck physical examination in telehealth. The team further concluded that Digital otoscopes were useful for ear examinations, and smartphone videos appeared to be the most useful for oropharyngeal examinations.

The interesting findings have been published in JAMA Otolaryngology Head & Neck Surgury.

To have an in depth understanding on this aspect,a prospective quality improvement study was conducted in an academic adult otolaryngology clinic including 23 patients who presented for an in-person appointment and owned a smartphone device. The study was conducted from July 1 to 15, 2020.Participants were asked to capture pictures and videos of their ear canals and oropharynx with digital videoscopes and their smartphones under real-time guidance over a telehealth platform. They were then surveyed about their experience.
The primary outcomes were ratings by health care clinicians and a blinded otolaryngologist reviewer of image acceptability. Secondary outcomes included participant time to image acquisition and willingness to purchase digital videoscopes for telehealth use.
Data analysis revealed the following facts.
Of the 23 participants included, 14 were women (61%); mean age was 50 years (range, 21 to 80 years).
Of the images obtained using the digital otoscope ear examination, 95% were considered acceptable by the health care clinicians and 91% were considered acceptable by the blinded reviewer; 16 participants (70%) reported that the otoscope was easy to use.
The mean time to acquire images for both ears was 114 seconds (95% CI, 84-145 seconds).
Twenty-one participants (91%) were willing to pay for a digital otoscope for telehealth use.
For the oropharyngeal examination, a greater proportion of smartphone video examinations were considered acceptable by clinicians (63% acceptability) and the blinded reviewer (55%) compared with the digital endoscope (clinicians, 40%; blinded reviewer, 14%).
The mean time required for the oropharyngeal examination smartphone video capture was shorter at 35 seconds compared with both the digital endoscope (difference, −27 seconds; 95% CI, −7 to −47 seconds) and smartphone photo capture (difference, −53 seconds; 95% CI, −20 to −87 seconds).
"The COVID-19 pandemic has provided impetus to establish robust alternatives to in-person clinic appointments and physical examination. Reducing contact between patients, clinicians, and clinic staff when possible may reduce the risk of transmission in health care facilities. Taken together, our results suggest that patient self-acquisition of useful images of the ear using digital otoscopes and of the oropharynx using smartphones is feasible and achievable. These approaches are applicable in a broad range of practices and may possibly expand the utility of telehealth visits. Additional benefits for patients include eliminating travel time or costs, time taken off from work, and other potential direct and indirect costs. Future studies should also investigate the applicability of these strategies during in-hospital consultations and postoperative care."wrote the authors.
For the full article follow the link: Cai Y, Zheng YJ, Gulati A, et al. Patient Use of Low-Cost Digital Videoscopes and Smartphones for Remote Ear and Oropharyngeal Examinations. JAMA Otolaryngol Head Neck Surg. Published online January 21, 2021. doi:10.1001/jamaoto.2020.5223
Primary source: JAMA Otolaryngology
Source : JAMA Otolaryngology Head & Neck Surgury