FDA approves Clearup Sinus Pain Relief for Congestion for Common Cold, Flu and Allergies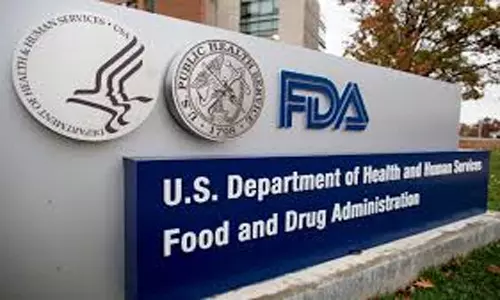 SAN FRANCISCO - The U.S. Food and Drug Administration (FDA) has expanded the indication for use of ClearUP Sinus Pain Relief to include congestion from allergies, the flu, and the common cold. This is in addition to FDA clearance for treating allergy-related sinus pain caused by seasonal and year-round allergies.

Available at major online retailers nationwide, ClearUP now provides consumers with congestion relief without the use of medication. A small handheld device, ClearUP is a non-invasive and drug-free treatment that uses gentle microcurrent to relieve sinus and nasal congestion and allergy-related sinus pain.

As part of its FDA De Novo Request grant, Tivic Health's clinical studies showed that ClearUP was effective in treating moderate to severe congestion. Study subjects with moderate to severe congestion reported on average 35% reduction in congestion symptoms 10 minutes after a ClearUP treatment and this was significantly greater than placebo. After four weeks of regular use, subjects reported an average 44% reduction in congestion symptoms.
"We are at the tip of the iceberg in developing novel bioelectronic device applications to treat chronic conditions without medication. Of particular note, this FDA De Novo Request grant breaks new ground as it creates an area of technology never before granted by the FDA -- microcurrent for congestion relief. We are proud to be the first and look forward to reaching millions without drugs or chemicals," said Jennifer Ernst, CEO of Tivic Health. "As the bioelectronics industry continues to invest in both basic science and clinical research, these devices will become more effective and will tackle all types of inflammatory clinical conditions."
"Bioelectronic devices stimulate the body to produce factors that it very tightly regulates. In the case of ClearUP, it stimulates the trigeminal nerve, which is responsible for sensing pain and pressure of the face, and also sympathetic fibers of the autonomic nervous system, which can induce vasoconstriction and reduced swelling. Together, modulation of these pathways provides rapid relief of sinus pain and congestion without the side effects that often come with drugs used for these symptoms. For the large number of patients affected by sinus pain and congestion, whether from allergies or infections, this is a game-changing new product," said Subinoy Das, MD, chief medical officer at Tivic Health and CEO and Medical Director, U.S. Institute for Advanced Sinus Care and Research.
Source : FDA